It's not often a boxing card catches the attention of the public, uniting lovers of the noble art, casual followers, general sports fans and the average social media ranter. That's exactly what we have at the Staples Center in Los Angeles on Thanksgiving Weekend, but it has caught the attention for some very strange reasons.
More than 15 years after calling time on his professional boxing career, Mike Tyson returns to the ring. He's in great shape and seems determined to enjoy one final hooray before hanging the gloves back up, banishing the poor performances that plagued the latter part of his career. Tyson vs Jones Jr might be the title fight, but there's a whole undercard of boxing matches that are worth looking into as well.
Check out the preview for Mike Tyson vs Roy Jones Jr and the undercard predictions for November 28 below or check out the full fight card here.
Nostalgia, grudge match and a little boxing
Not only is Tyson back doing what he's famous for, the former baddest man on the planet will also share a ring with another living legend and hall of famer Roy Jones Jr. The boxing celebrities will face-off in what has been described as an exhibition match.
As crazy as it may sound, Tyson – Jones Jr isn't the only strange billing of the night. The California State Athletic Commission licensed show also has Youtuber Jake Paul vs former NBA star Nathaniel Robinson, the latter making his debut. There is a fight of note for boxing lovers, however, with Badou Jack included.
As well as professional boxing, the night promises fans nostalgia, excitement, grudge matches, and the latest from the weird world of Youtube boxing. Not sure exactly what the latter is? Don't worry, you are in the majority with that one. It certainly took us a fair bit of research to get to grips with it.
Let's take a more detailed look at the card while making some predictions along the way. Betting odds for boxing matches are available at 22Bet, meaning you can ramp up your interest levels by predicting the outcome of your chosen fixtures.
Mike Tyson v Roy Jones Jr
Check out the full prediction for the fight here.
We'll start with the main attraction and Iron Mike makes his first public appearance in a boxing ring since being KO'd by Kevin McBride inside six rounds in 2005. Since then the former world heavyweight champion has battled several well-documented problems, including drug abuse, mental health issues, and weight gain.
At 54 years old the American has himself back in tremendous shape and appears to be back in love with a sport he once ruled with an iron fist. This exhibition match will be against multi-weight world champion Jones Jr who is now 51-years-old and hasn't fought competitively since beating Scott Sigmon in 2018 for the WBU cruiserweight title.
It has been rumored that there's a clause in the fight contract which states neither man will actively pursue the knockout if it becomes available to them. That doesn't rule out a KO, of course, but what it means is we shouldn't see these two go all guns blazing, pushing to severely injure the other. Think of it more as a skills bout and a chance for these aging gladiators to show a little of what they have left in the tank before an adoring audience.
Odds on Tyson to win 1.555
Odds on Jones Jr to win 2.74
Betting Tip – Draw @ 15
Make sure to bet on Mike Tyson vs Roy Jones Jr with 22Bet!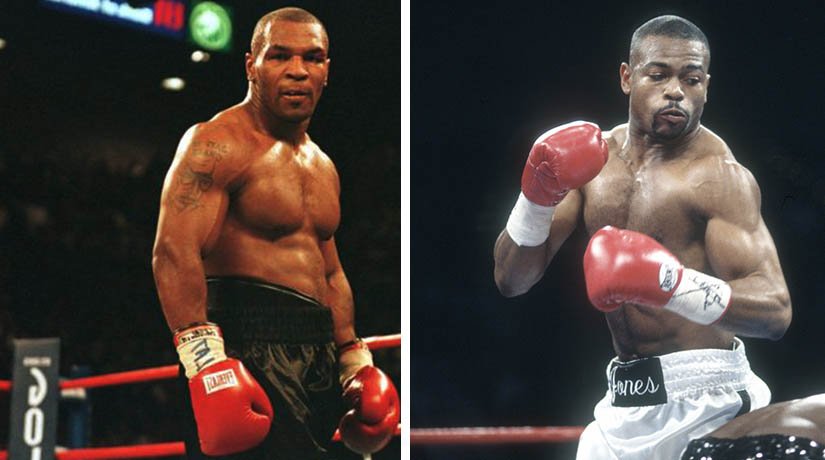 Jake Paul vs Nate Robinson
Read the full prediction for the fight here.
Another interesting bout on the bill pairs YouTube star, Jake Paul, with former NBA basketball stat Nathaniel Robinson. This has been billed as a professional boxing match and is scheduled for six rounds, but Paul has boxed only once previously while this will be Robinson's fighting debut.
Millions of fans will be eager to cheer Problem Child Paul on to victory following a bitter war of words and taunting training videos with Robinson in the lead-up to this contest. Just as intriguing is the fact both men seem to have more than their fair share of critics and/or haters who'd love to see them fail. Like them or loathe them, this fight grudge match is sure to pull in a crowd.
View this post on Instagram
Paul has that one previous boxing fight when blasting out another YouTuber, inside a round in January of this year at Miami. That experience may stand him in good stead for this one. Robinson has assured fans he's taking this bout seriously and wants to silence his opponent. He has also stated his boxing experiment will be a brief one before turning his attentions to professional baseball.
Odds on Paul to win 1.625
Odds on Robinson to win 2.485
Betting Tip – Paul win @ 1.625
Make sure to bet on Jake Paul vs Nate Robinson HERE.
Badou Jack vs Blake McKernan
One of the bouts featuring known and respected fighters sees Badou Jack vs Blake McKernan over eight rounds. Jack has won 22, lost three and drawn three so far and may be remembered from his draw with James DeGale or stoppage win over Nathan Cleverly. He's 37 years old now and winless in his last three, losing each of his two most recent bouts.
McKernan is unbeaten in 13 outings, winning six by knockout. The Californian is ranked 18th in America at cruiserweight but would leap up the rankings with victory over the experienced Jack. The Beast Blake was last seen beating German Perez on points, but this is a massive step up in class.
Odds on Jack to win 1.07
Odds on McKernan to win 8.2
Betting Tip – Jack on points @ 1.07
Click here to bet on Badou Jack vs Blake McKernan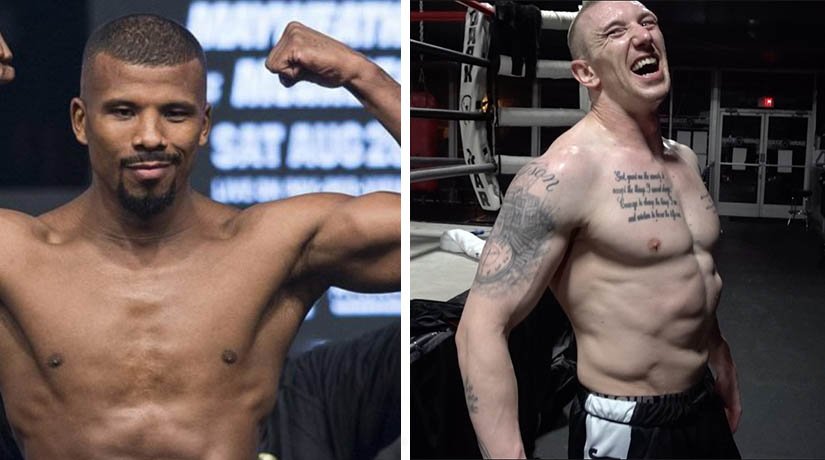 Jamaine Ortiz vs Sulaiman Segawa
The WBC United States Silver lightweight title will be on the line in this bout between Ortiz and Segawa. Ortiz is unbeaten in 13 fights and carries a 54% KO average into this latest test. He's up against a man with 13 wins against two losses and a draw, having scored four knockouts but never been stopped himself. Ortiz is expected to bag another points win against a stubborn Ugandan with a tight defense and unbreakable heart.
Betting Tip: Segawa to win by decision.