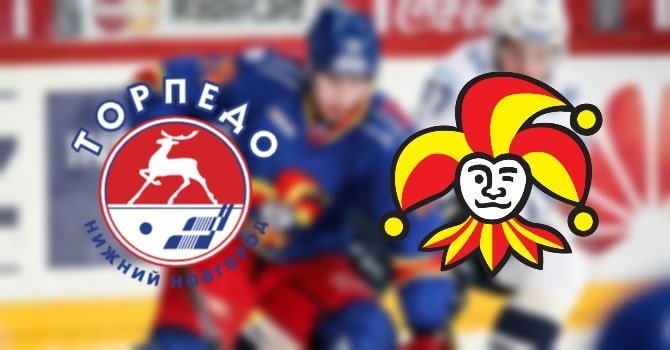 12th Сен 2019
Torpedo vs Jokerit Prediction: KHL Match on September 13th
The recent victory over CSKA should inspire Torpedo. The away series failed, but in 3 matches out of 4 the total over 4.5 was broken. Torpedo has unstable goalkeepers. Lindback has not yet adapted to the KHL system, and the "forever young" Tikhomirov will probably remain forever second. For 5 games, Nizhny Novgorod scored 10 goals. However, home ice and reckless hockey at times will significantly affect the result. 
Much will depend on the goalkeeper. Maryamyaki, most likely, will entrust Kalninsh with a place in goal, as on Niemi's duty there are about three goals out of seven missed. In turn, the offense of "Jokers" -11 goals in the last two matches suddenly woke up. There is potential.
Last season, the teams played each other very productively. For example, the Nizhny Novgorod match ended with a score of 4-5 in overtime in favor of the guests. In Helsinki, everything was more modest — 2-4 again in favour of the Finns. In the recent match with CSKA, they have shown character surviving in the last seconds shorthanded. Torpedo showed that it is not necessary to write them off ahead of time. But Jokerit is a less systematic team than CSKA.
The Torpedo team should score their minimum 2 goals, or maybe more. Jokerit has been breaking a total of more than 4.5 for the last three matches in a row. Kalnins has so far squeezed Niemi out of the goal, but this keeper is not stunned by its exceptional stability. In previous seasons, his average reliability coefficient was at the level of 2.5. And if Niemi starts the game in Nizhny Novgorod, we can expect a few goals scored by Jokerit.
Feeling lucky? Bet on KHL Matches on 22Bet.