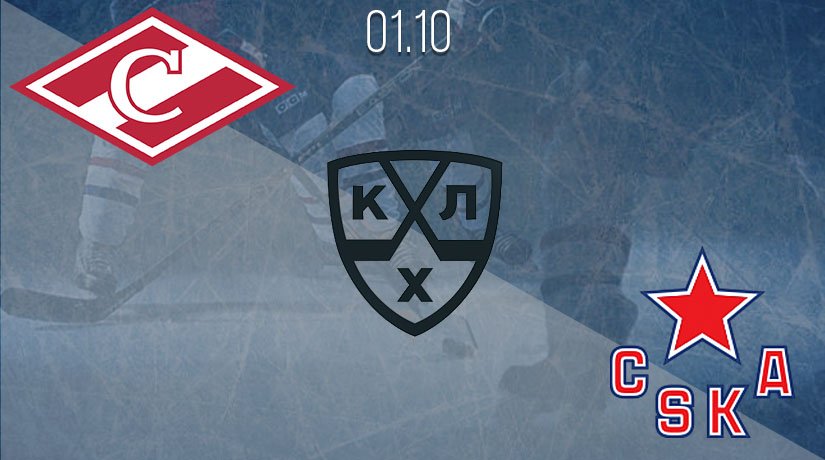 30th Sep 2020
KHL Prediction: Spartak vs CSKA on 01.10.2020
On October 1, as part of the regular season of the KHL, a Moscow derby will take place with the participation of Spartak and CSKA. Our quality prediction for this match will surely appeal to fans of making profitable bets.
Spartak
Oleg Znarok's team played two games over the past week, both of them were at home, and both were wins. The first one was against Amur (3-1), who aren't doing very well, and then against Dynamo Moscow (5-4 OT). After two victories at the start, the team could not beat anyone for four matches in a row. Their latest victory was the fourth in ten games of the current season. Now Spartak is ranked 7th in the table of the Western Conference with 9 points.
CSKA
Igor Nikitin's squad in the last two games of the season got to play with mid-placed teams, which is not difficult for his team. First, they defeated Severstal at home (5-0) and then efficiently dealt with Jokerit on the road (4-2). Therefore, CSKA is now the first in the conference with 15 points in the asset. Curiously, the team plays much better on the road than at home. The last defeat was ten matches ago when the team lost three times in ten games in their home arena.
Spartak vs CSKA prediction
CSKA is undoubtedly the favourite in this match, but it will not be profitable to bet on the second team's victory, since we will not see good odds from the bookmakers. In the last three matches, when CSKA beat Spartak, the advantage was two goals, and we will probably see something similar in this match.