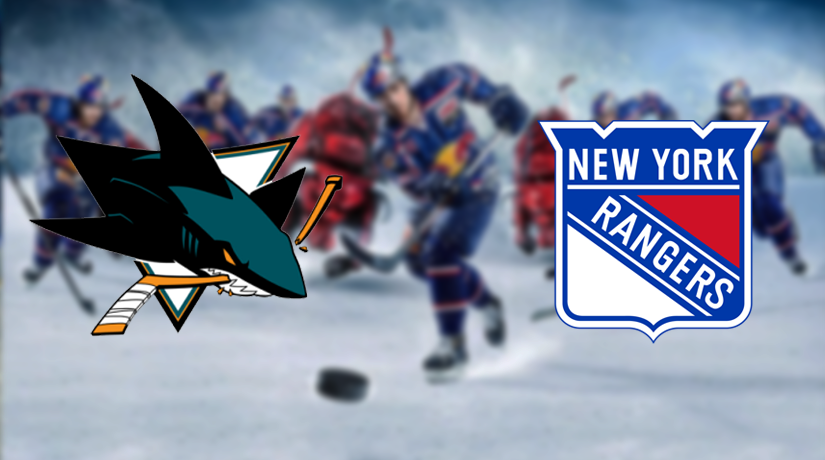 12th Dec 2019
San Jose Sharks vs New York Rangers Prediction NHL: (North America 12.12/ Europe 13.12)
December 13, San Jose will play at home with the Rangers. Let's find out how these teams performed this season and try to predict the outcome of this game.
San Jose Sharks
San Jose had a very poor away run and lost four games in a row, gaining only one point. Note that against the Tampa (1: 7), Florida (1: 5) and Nashville (1: 3) the team lost, scoring only a goal in each meeting.
Thus, the Sharks once again moved away from the playoff zone and occupied the 12th line of the West. Moreover, they are the most conceding club in the League after Detroit and allowed opponents to score 114 goals.
New York Rangers
The Rangers alternate victories and defeats, and after defeating Vegas 5-0 they lost to Los Angeles with a score of 1: 3, having scored on a powerplay in the last minute of the match.
In New York,  things are better in terms of the tournament position, and although they occupy the 12th position in the East, they need only one victory to be back on the eighth line. Away the Rangers won half of the matches – 7 out of 14.
San Jose Sharks vs New York Rangers prediction
The Rangers have won the last three matches against the Sharks.
San Jose has a series of five defeats. In the previous three games, Sharks conceded at least three goals. The Rangers scored three goals on average on the road.
We believe that San Jose is experiencing big defence crisis that the Rangers can skillfully take advantage of. The "Cops" have an active offensive line, and even on the road leaders show some fantastic results. Moreover, the Sharks in recent matches have conceded a minimum of three goals, and therefore guests must give a tough fight.
Make sure to bet on San Jose Sharks vs New York Rangers with 22Bet!