Due to the global spread of COVID-19, the worldwide sports industry has come to a standstill. At first, many sports leagues were attempting to hold matches behind closed doors. However, after various athletes contracted the coronavirus, even these limited matches came to an end. One such sport that is being impacted is football, and UEFA has had to make some tough choices in order to protect players, staff, and spectators.
On March 17th, 2020, UEFA made the call to postpone Euro 2020 until the summer of 2021. In addition to this, the Association decided to indefinitely postpone all remaining Champions League and Europa League matches. The president of UEFA, Aleksander Ceferin, was reported as saying that the Champions League needs to finish up the finals by August 3rd or else the current season will be voided. Ceferin has since denied the allegation, though insider informants insist that it will be the case. 
UEFA is set to host another round of executive video conferences on April 23rd, in which it will discuss all restart options.  In the days leading up to that, the Association will get in contact with each of its 55 member groups. 
UEFA is putting priority on completing domestic competitions, which is the most likely way to stabilize the European football economy. This way, numerous broadcasting contracts that are worth billions of dollars can still be fulfilled. 
At the moment, there is not a clear ending date for the pandemic-induced lockdown. However, UEFA has drafted a best-case scenario contingency plan in which games resume in July. 
Germany's Bundesliga is considering returning back to action even sooner. There has been talk of its games resuming in May behind closed doors. However, Bundesliga's related meeting that was slated to occur on April 17th has been postponed until April 23rd. It can be assumed that they are waiting to make any decisions until they are more aware of what UEFA will choose to do. 
Belgium had previously announced that they were planning on ending their season on April 15th and awarding the Pro League title to Club Brugge based on its current standing. However, the Belgian league decided to hold off on doing so until after UEFA's meeting. 
This may be partly due to UEFA's announcement in early April that any leagues that abandon their seasons may risk exclusion from next season's Champions League. UEFA has since backpedaled on the statement slightly, but it remains clear that it would prefer no national bodies to make hasty decisions and end their seasons. 
Other UEFA events that have been impacted are the next Nations League finals tournament, the Women's Euro 2021, and the 2022 World Cup. The Nations League finals had five days set aside in June 2021, but now the Euro 2020 is taking up those dates. UEFA will have to figure out when to reschedule the final matches. Similarly, the Women's Euro 2021 will likely be delayed by a year in order to avoid clashing with the men's tournament. 
The 2022 FIFA World Cup is the first cup that isn't being held in May, June, or July. It is currently scheduled to be held from late November through early December in 2022. 
It is likely that we will have a clearer view of the timeline of scheduled events after the UEFA has its series of conference calls later in April. Until then, we can only speculate. We have a series of questions and answers, which are opinion-based, for those who are interested in learning more about how UEFA events could possibly be impacted by all of these postponements. 
Which Euro 2020/2021 teams stand to benefit the most from having an extra year to mature?
Some people believe that Holland and England will benefit from the year long postponement of Euro 2020. After all, the teams have some excellent players who show lots of promise, but who happen to be quite young and a inexperienced. 
In addition to this, some of England's key players will have fully recovered from their injuries and will be in top form for the deferred championship. For instance, Marcus Rashford and Harry Kane are two players for England who are in the recovery process. Rashford sustained a double stress fracture in his back in January. He had to refrain from training for 6 weeks, which would put him at a disadvantage for a summer competition. Similarly, Kane injured his hamstring in January and needed to have specialized surgery. Kane could not train until April, which would definitely have left him rusty for the originally slated Euro 2020. Now, both Rashford and Kane will have much more time to get back into the groove. 
The Dutch national team will also benefit, because Memphis Depay will be recovered. This star player was almost definitely going to miss out on the Euro 2020 before its postponement, due to his knee injury. Depay ruptured a ligament in his knee in late 2019 and was expected to miss the rest of the season before its suspension. A torn ACL is no joke and regaining the ligament's functionality is a lengthy process. Returning to prime playing form would, obviously, take even longer. Come Summer of 2021, however, Depay will likely have had enough time to be in top condition once more. 
One more team that has a substantial advantage is Spain. Luis Enrique is once again in charge of the team, and he has a whole year to assemble the perfect squad. In addition to this, Spain will be at an advantage during the knockouts because they have home advantage while playing at San Mames. 
Who Would Have Been the Top Scorer for the Euro 2020? 
Harry Kane, of course, would likely have been one of the top scorers despite his recent injury. Another candidate who has been showing much promise is Romelu Lukaku. Lukaku has scored 52 goals across 84 games for his country, making him the Belgium's top goal-scorer of all time.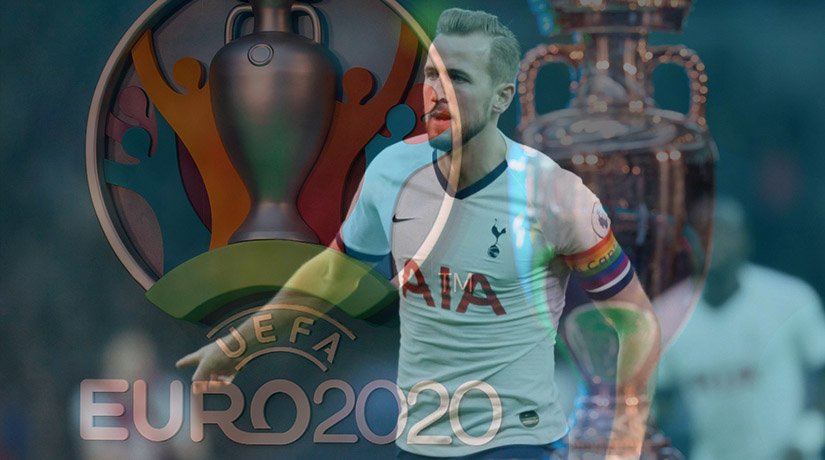 In addition to Kane and Lukaku, Haaland could really be a boon for Norway if the team makes it through the playoffs. Another Norwegian top candidate would be Martin Odegaard, who has had a phenomenal season. 
Jadon Sancho could have also made it to the next level. In 2019, Sancho became the youngest player to ever score eight goals during one Bundesliga season. He actually broke several records during 2019, with his skills belying his age. 
Who Would Have Had the Best Odds for the Champion's League?
There is still a chance for the current Champion's League season to finish out, as long as the finals are played before the August deadline. 
Manchester City is definitely the fan favorite, but this may be due in part to the team's "name factor" rather than its actual quality and strength. Barcelona and PSG are also being favored in sports bets for this season. Juventus is an underdog but may have the chops to pull through. 
What is the Most Probable Top-5 Outcome?
Liverpool
Manchester City
Leicester
Chelsea
Manchester United
Should the Current Premier League Season Be Voided or Completed?
Since the Premier League has a large number of stakeholders who are invested financially, it is in most people's best interests for the season to be finished. However, of course, what is more important is the health of all parties involved. The season should not be completed until the current health crisis has passed, not even behind closed doors. It is possible that any games that don't revolve around placements, promotion, and relegation will get scrapped. 
Which Managers and Players are the Most Underrated?
A far as managers go, Atalanta's Gian Puero Gasperini is definitely underrated. He hasn't been getting nearly as much buzz as he deserves, especially since he guided his squad to 4th place in Serie A. They also made it to the quarter finals of the Champions League before the season's suspension. He definitely deserves kudos for his excellent guidance. 
One underrated player is Aaron Ramsey, who would be great on the Manchester United squad. He's a top-notch player who has performed excellently for years despite his bad leg injury ten years ago. Saul Nigeuez is another player who is not getting the recognition that he deserves.