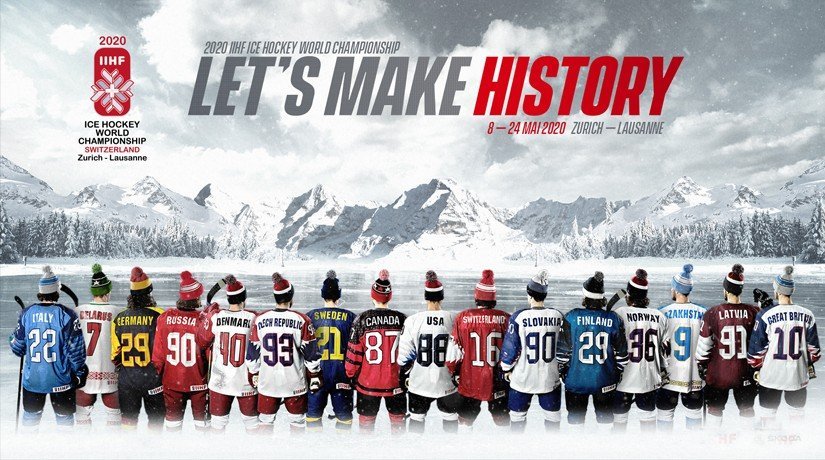 05th Dec 2019
Preview of the 2020 IIHF Ice Hockey World Championship in Switzerland
The 2020 World Hockey Championship will be held in Switzerland from May 8 to 24 and will become the 84th World Championship under the leadership of the International Ice Hockey Federation (IIHF).
Members
Sixteen national hockey teams will take part in the championship – 14 teams have retained their place in the Top Division following the results of the 2019 World Championship in Slovakia and two teams have risen from the First Division (Belarus and Kazakhstan).
As always, in the group stage, the teams will be divided into two groups – the matches of group 'A' will be held in Lausanne on the ice of the new 9600 seater Vaudoise Arena. The group 'A' consists of Canada, Sweden, the Czech Republic, Germany, Slovakia, Denmark, Belarus and the United Kingdom. And the matches of group 'B' in will take place in Zurich on the ice of the 11,200 seater Hallenstadion Arena, where Russia, Finland, USA, Switzerland, Latvia, Norway, Italy and Kazakhstan will compete.
Standings
During the group stage, each team will play seven matches – with each team in its group. Teams who finished last in the groups are eliminated from the Top Division and will play in the First Division next year. Four teams from each group, which showed the best results in the group stage, reach the quarter-finals. Winners of the quarter-finals will proceed to semi-finals, and finally, the winners of the semi-finals will play for the first place. The semi-final runners up will play for the 3rd place.
World Hockey Championships were held in Switzerland in 1998, 1990, 1971, 1961, 1953, 1948, 1939, 1935 and 1928.
Make sure to bet on Ice Hockey with 22Bet!