Wolves vs Crystal Palace – Friday 20:00
Let's walk you through our predictions for this week's Premier League matches. The PL matches this week start with a bang as Wolverhampton Wanderers take on Crystal Palace in this live TV match. The home team are unbeaten in their last three outings at this level, that purple patch made up of two wins and a draw last time out. Crystal Palace have been far less convincing, winning only one of their last four with two defeats and a draw. The locals will fancy themselves good enough to get the win and go joint-top of the table, at least overnight. You'll find all this week match prediction below.
Odds on Wolves to win 1.96
Odds on Crystal Palace to win 4.12
Prediction – Wolves win
Betting Tip – Wolves win @ 1.96
You can find prediction for Wolves vs Crystal Palace for HERE.
Bet on Wolverhampton vs Crystal Palace on 22Bet.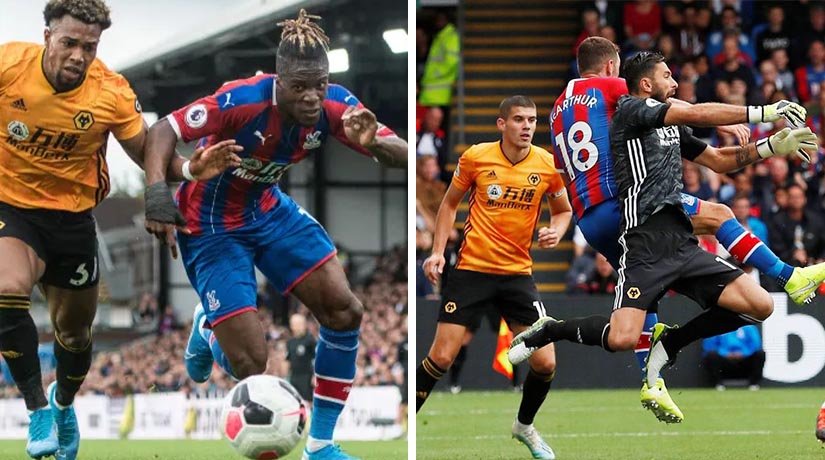 Sheffield United vs Man City – Saturday 12:30
The first match of three from the Premier League on Saturday begins at Bramall Lane where Sheffield United face the unenviable task of hosting Manchester City. The Blades set-up joint-bottom of the league on just one point, a tally shared by fellow strugglers Fulham and Burnley. The hosts are on a miserable run of form and things are expected to get worse before they get any better. Man City come to town unbeaten in their last three but two of those Premier League games have been draws, including last weekend. Man City must find the composure and consistency to climb the table. Follow all our Premier League match predictions this week.
Odds on Sheffield United to win 9.4
Odds on Man City win 1.29
Prediction – Man City win
Betting Tip – Man City -1 handicap @ 1.29
Full prediction for Sheffield United vs Man city HERE.
Bet on Sheffield Utd vs Manchester City here.
Burnley vs Chelsea – Saturday 15:00
The only match to kick-off in the traditional Saturday 3.00 pm slot sees Chelsea travel to Burnley as the London side attempt to grab what would be their first win in three games. The Blues are unbeaten in four but have drawn three in that period, including each of their last two. Victory here is needed to push them back towards the top four having dropped to 10th in the league. Opponents Burnley are stuck in the bottom three with just one point on the board and they were beaten last time. Pressure is on the home side and that could make things easier for Chelsea. You will also find promotions and free bets on this week's football. T&Cs apply.
Odds for Burnley to win 5.75
Odds for Chelsea to win 1.53
Prediction – Chelsea win
Betting Tip – Chelsea half-time/full-time @ 1.53
You can find prediction for Burnley vs Chelsea HERE.
More odds on Burnley vs Chelsea.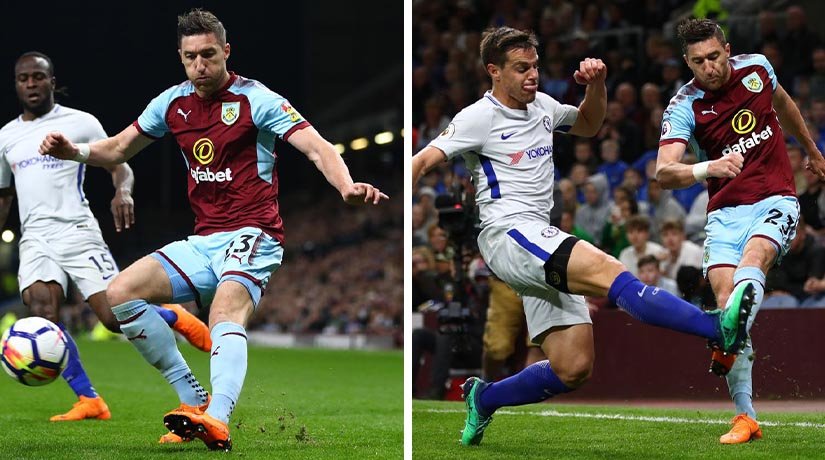 Liverpool vs West Ham – Saturday 17:30
Last season's champions return to Anfield where they take on an improving West Ham United in the main attraction from Saturday's fixtures. The Reds haven't enjoyed the same kind of form they did in the early exchanges of last season, but they are joint-top of the league and have lost only one game so far. They bounced back from a derby draw with Everton to win last weekend. West Ham are no mere opponents and arrive in town on a four-game unbeaten run. That form consists of two wins and a couple of draws. They'll make life difficult for their hosts.
Odds for Liverpool to win 1.312
Odds for West Ham to win 9
Prediction – Virgil van Dijk to score
Betting Tip – both teams to score @ 1.665
Prediction for Liverpool vs West Ham HERE.
Find more Liverpool vs West Ham odds here.
Aston Villa vs Southampton – Sunday 12:00
Followers of the Premier League have a super Sunday ahead with no less than four games scheduled. We begin at Villa Park where Aston Villa in third place take on Southampton in seventh. The home team suffered their first defeat of the Premier League season last time out and it will be interesting to see how they respond to that setback. Saints are unbeaten in four and have claimed three wins in that time, making them one of the form sides in the division at the minute.
Odds for Aston Villa to win 2.416
Odds for Southampton to win 2.79
Prediction – Southampton win
Betting Tip – Southampton win @ 2.79
Bet on Aston Villa vs Southampton on 22Bet.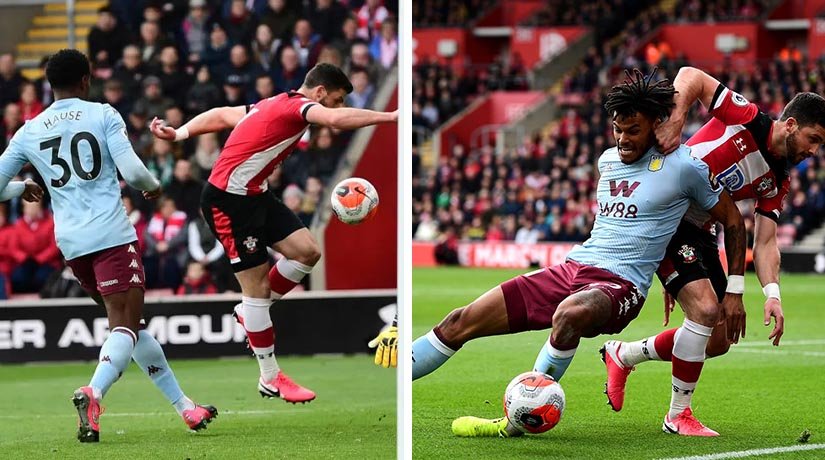 Newcastle vs Everton – Sunday 14:00
St James' Park provides the backdrop as Newcastle United take on the Premier League's early pace-setters in Everton. The Toffees started the week in pole position following a strong start, but they appear to have gone off the boil in recent weeks, taking just one of the last six points available to them. Newcastle have won one of their last five and were held to a draw in their most recent league match. The Magpies are stuck down in 14th place. Everton are favorites to win in the Premier League odds and will be popular in betting tips.
Odds for Newcastle to win 3.94
Odds for Everton to win 1.95
Prediction – Everton win
Betting Tip – Everton win @ 1.95
Bet on Newcastle vs Everton on this betting odds page.
Man Utd vs Arsenal – Sunday 16:30
Game of the day from the English Premier League will be played at Old Trafford as Manchester United attempt to breathe life into their campaign by securing a home win over old rivals Arsenal. The Red Devils have been typically inconsistent in the league so far, winning two, losing two and drawing one, scoring nine goals but conceding a dozen. They have played a game less than most other teams in the league but start down in 15th place with seven points on the board. The hosts are unbeaten in two, however, and fans hope that proves to be the beginning of the turnaround. Arsenal have started slightly better and have nine points saved but the Gunners have lost three of their last four and each of their last two. Mikel Arteta will demand serious improvement from his side in this match. This game will serve as a reminder of why this is the best league in the world.
Odds for Man Utd to win 2.11
Odds for Arsenal to win 3.26
Prediction – Man Utd win
Betting Tip – both teams to score @ 1.664
Find more odds for this and other EPL matches here.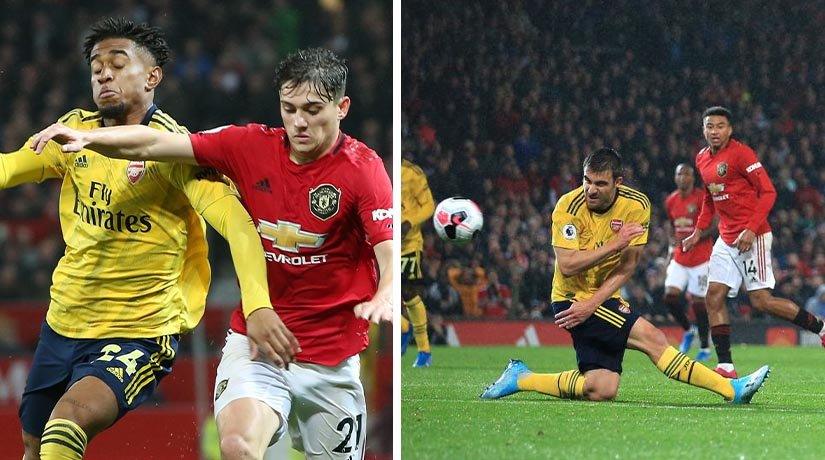 Tottenham vs Brighton – Sunday 19:15
Spurs are back at the stunning new Tottenham Hotspur Stadium in London as Jose Mourinho's side aim to continue their impressive form and pile pressure on the leaders. The home team are on an eye-catching unbeaten run and have taken 11 of the last 15 points up for grabs. Brighton are unbeaten in two but have collected only five of the last 15. This looks an ideal opportunity for Spurs to turn on the style and grab another win.
Odds for Tottenham to win 1.64
Odds for Brighton to win 5.05
Prediction – Tottenham -1 handicap
Betting Tip – Harry Kane first goal @ 1.83
Fulham vs West Brom – Monday 17:30
The penultimate game on the PL schedule this week. Londoners Fulham target all three points in this match at Craven Cottage against fellow strugglers West Brom. Both teams are without a win in the league so far with Fulham bottom of the pile and in real danger of drifting into more trouble if they lose this match. West Brom have drawn each of their last two and three of four. They'd likely see the value in another share of the spoils here.
Odds on Fulham to win 2.416
Odds on West Brom to win 2.944
Prediction – Draw
Betting Tip – Draw @ 3.34
More odds on Fulham vs West Brom.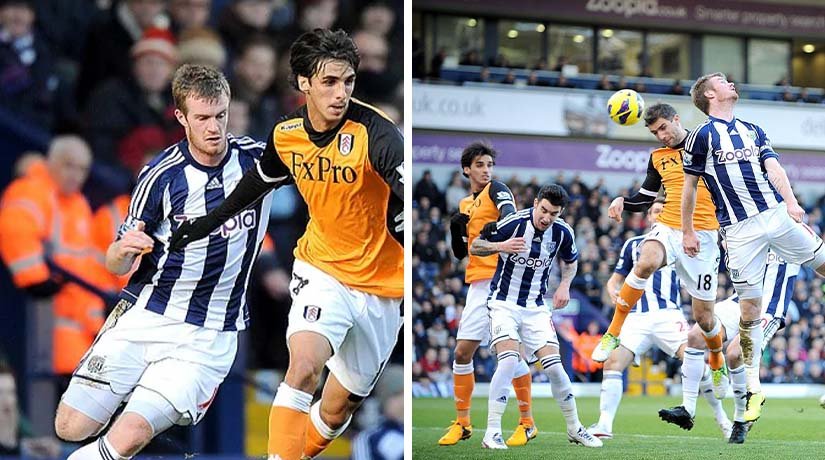 Leeds United vs Leicester City – Monday 20:00
The final match of this weekend pairs Leeds United and Leicester City at Elland Road with both teams gunning for a place in the top four of the division. Leeds have lost only one of their last five while Leicester take confidence from a win over Arsenal last weekend as they return from Europa League duty. There should be goals in this game as both teams go on the attack. We hope our match previews and the EPL results prove profitable for you. We'll have EPL expert predictions available every week.
Odds on Leeds to win 2.58
Odds on Leicester to win  2.58
Prediction – Draw
Betting Tip – Over 2.5 goals @ 3.58
Find out about the top matches to bet on this week in our newest article!