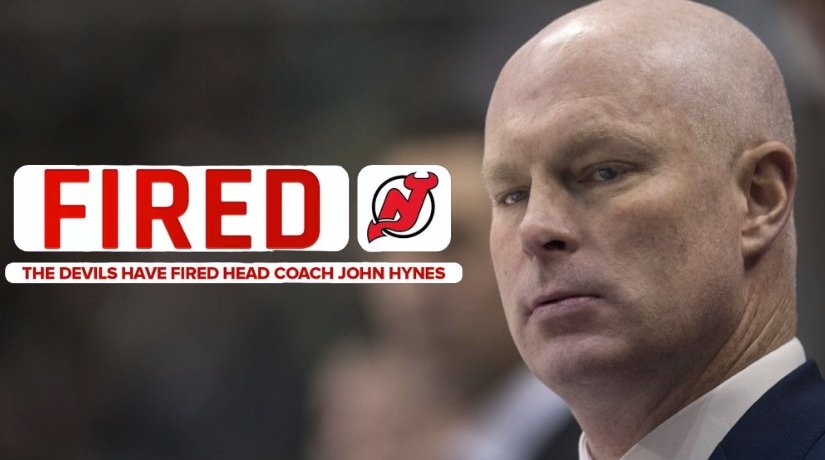 04th Dec 2019
NHL: New Jersey Devils dismiss John Hynes. Why, and what happens next?
Management of New Jersey Devils announced the dismissal of the head coach of the team John Hines, the press service of the club said.
New Jersey Devils this season have played 26 matches in the regular season, having suffered seventeen defeats. At the moment, the team has 22 points, which takes them to only fifteenth place in the standings of the Western Conference.
There are no moral and ethical reasons for this dismissal. There is only one factor – team play. Not even the results, because Devils are eight points behind the playoffs by lost points, which is a lot, but not yet fatal. It is how the team plays. Coaches sometimes have one player playing poorly. Sometimes it happens with one of the links, two or even three links, and leaders are doing all the hard work. At Hynes' team, almost everyone played below their level – except Kyle Palmieri, Blake Coleman and Travis Zajac with some positive things.
The American coach worked in Newark for five incomplete seasons and once went into the playoffs – thanks to Hall, who had a brilliant season, and received Hart Trophy for it. The rest is dullness, boredom and sadness, which are now at their peak. Hynes spent 354 matches, gaining 150 victories in them. In 2018, he brought the Devils to the playoffs for the first time in six years.
Alain Nasreddine will be the acting head-coach of New Jersey for the time being, and Peter Horacek will be the assistant.
Make sure to bet on NHL 2019/20 with 22Bet!