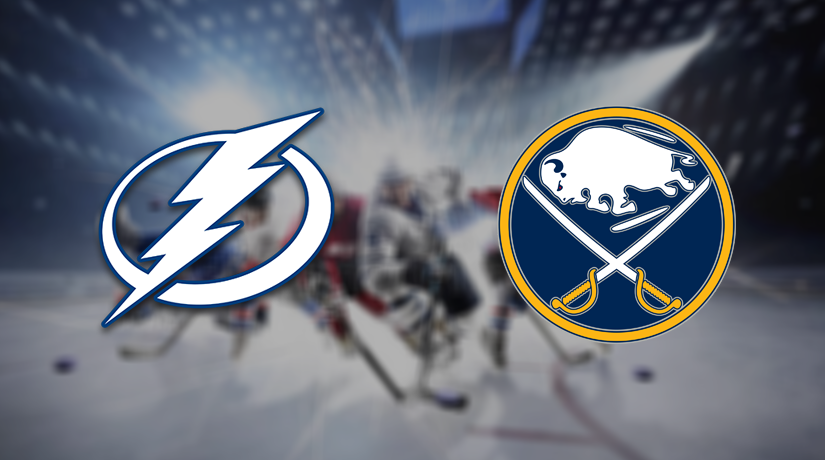 08th Nov 2019
NHL Global Series: 09.11 Tampa Bay Lightning – Buffalo Sabres
In the next round of the National Hockey League on November 9, a match will be held between the Tampa Bay and Buffalo hockey teams. This match is extraordinary because it will be held in Stockholm, Sweden within NHL Global Series. Let's evaluate the condition of the contestants and make bets on the game Tampa Bay – Buffalo.
Tampa Bay Lightning
The Lightning in recent matches often upset their fans.  They allowed their opponents too much, conceding 4-5 goals in each meeting. In one successful shootout, the Tampa Bay players managed to beat New Jersey away with a score of 7: 6 in overtime. The best in that meeting was the Czech legionnaire Palat, who scored two goals. Their first shift turned out to be the most productive, having recorded three goals in the asset.
Nothing worked out in the last round when Tampa lost to the Islanders 2-5 away. The first stretch turned out to be scoreless, and in the second and third hosts increased the offence, and scored the desired number of goals. Once again, the defence of Lightning acted far from the best, allowing the opponent to create many dangerous scoring chances.
Around the same sad scenario was a guest match between Tampa Bay and the Rangers. In the first and second periods, the guests still held on, and in the third they lost control of the game and conceded three goals, losing 1: 4.
Buffalo Sabres
The Sabres at this stage did not shine too. There are four defeats in the previous five matches. In the last round, Buffalo lost to the Islanders 0-1 at home. The offence of the hosts was smashed against the cold-hearted and cautious defence of the Islanders. Players of the Islanders have repeatedly proven that they can effectively resist the attacks of opponents. That is exactly what happened this time.
Previously, Buffalo had a terrible guest match with Washington, losing 1: 6. From the first minutes, the Capitals found the back of the net and brought four more goals. The home match against Arizona wasn't too bad considering the game; however, the result was pretty unlucky for the Sabres. The team from Buffalo led with an advantage of 2 goals but allowed the guests to catch up. And in the shootout, the Arizona team turned out to be stronger. As you can see, the defence of Buffalo is not reliable and can misfire at any time.
Tampa Bay Lightning vs Buffalo Sabres prediction
In the previous five personal meetings, Tampa won 4 times. Now the standings of the Lightning are very shaky; they need to succeed to catch up with the first eight in the conference. Although Sabres occupy a high rank in the standings, they play poorly in the last rounds, making many mistakes. There is a high possibility of Tampa to win this match.