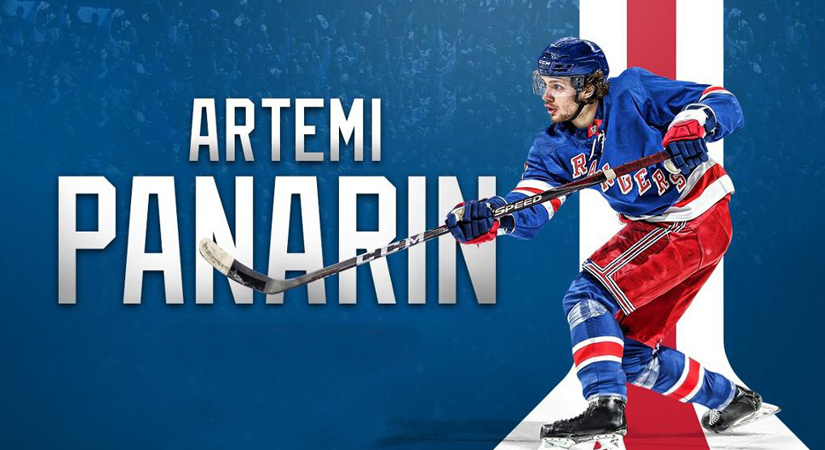 27th Nov 2019
NHL: Artemy Panarin compared with the legendary Russian Rocket!
It is now obvious that New York Rangers made a right decision to sign Artemy Panarin for this season. To assess the contribution of Artemy to the results of the "Blueshirts" let's take a quick look at the statistics of the home match with Minnesota, in which Panarin became the organizer of all three goals of his team. In the last 14 of 15 games, Artemy secured at least one point, and in terms of the number of meetings with two or more scoring points, he repeated the achievement of another Russian legend with the 10th number on the jersey.
The first goal of the hosts was scored by the defender Brady Skjei, who received the puck from Panarin through Tony DeAngelo. After a couple of elegant arrangements, he sent the puck on a long journey behind the back of Minnesota's goalkeeper Alex Stalock.
Minnesota allowed the Rangers to develop an advantage, twice in the second period earning the penalties, but the New Yorkers could not take advantage of the chances for which they were punished. The patience of Kevin Fiala allowed him to create a beautiful moment for the Wilds' veteran Zach Parise, and the goal of Ryan Donato in the middle of the third segment was to become a victory for Minnesota Wild.
But Russian legionnaire – Artemy Panarin did not agree with that and three minutes before the end of the regulation helped Chris Kreider to restore the balance. This was the second Russian point scored in this meeting, and in terms of the number of matches with at least two points, he repeated the Rangers club record, owned by Pavel Bure. Seventeen years ago, the Russian Rocket chalked up 8 of these matches – the same number is now in the asset of Artemy, who is playing a fantastic season.
In overtime Tony Deangelo took the game upon himself, scoring the winning goal with a distant wrist shot, which helped Panarin to arrange an assistant hat-trick.
This season, 28-year-old Artemy Panarin went on ice 22 matches of the regular championship of the NHL. 12 goals and 18 assists are now on his account.
Make sure to bet on NHL 2019/20 with 22Bet!