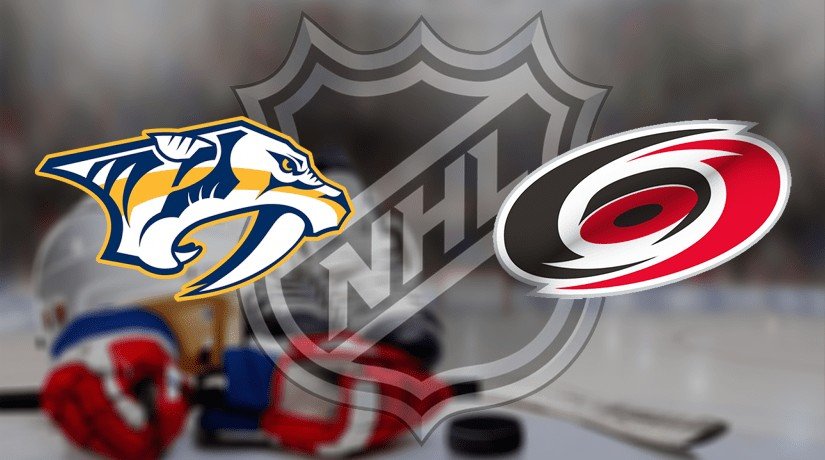 18th Feb 2020
Nashville Predators vs Carolina Hurricanes Prediction NHL: (North America 18.02/ Europe 19.02)
In another game day of the NHL regular season, there will be a duel between Nashville Predators and Carolina Hurricanes. Which of these teams will be able to gain a foothold in the playoffs?
Nashville Predators
Nashville Predators – the team which has one of the worst seasons in the last few years. They never had a problem in the regular season, but now they are outside the playoff zone and run the risk of not reaching the playoff stage. To this date, John Hynes's wards settled in ninth position, with 65 points in the asset. It is worth noting that they gained a good game shape. First, they defeated the New York Islanders (5-0) at home and then won two times over the current Stanley Cup winner (St. Louis). Finally, the Predators managed to normalize the game in the goalkeeper line, so that their results stabilized.
Carolina Hurricanes
The Hurricanes – this club quite successfully started the regular season, but over time the results deteriorated. The current game style of "hurricanes" does not inspire confidence, although they have good statistics. In the last confrontation, the men of Rod Brind'Amour suffered a surprising defeat from Edmonton in overtime (3-4). It is worth noting that they had an advantage in the physical level, they were the leaders in the score, but in the second half of the game, they lost the initiative. Even 3 points scored by Sebastian Aho did not save the team from losing.
Based on this, we can conclude that "Carolina" has no stability in defence, although a couple of months ago it was considered a defensive team and demonstrated a reliable game.
Nashville Predators vs Carolina Hurricanes prediction
Firstly, we can consider the victory of the guests, taking into account the overtime and shootouts. We understand that in previous matches, Nashville came out the winner, but they can not boast of stability. Besides, individually, the Hurricanes are above their opponents. The guests have a more balanced roster than the owners of the ice.
Secondly, we can bet on a total of less than six goals. Both teams have gaps in the defence, while they know how to play sticky and defensive hockey. Too much depends on this fight, respectively, they will try to minimize risks and play on the result.
Make sure to bet on Nashville Predators vs Carolina Hurricanes with 22Bet!