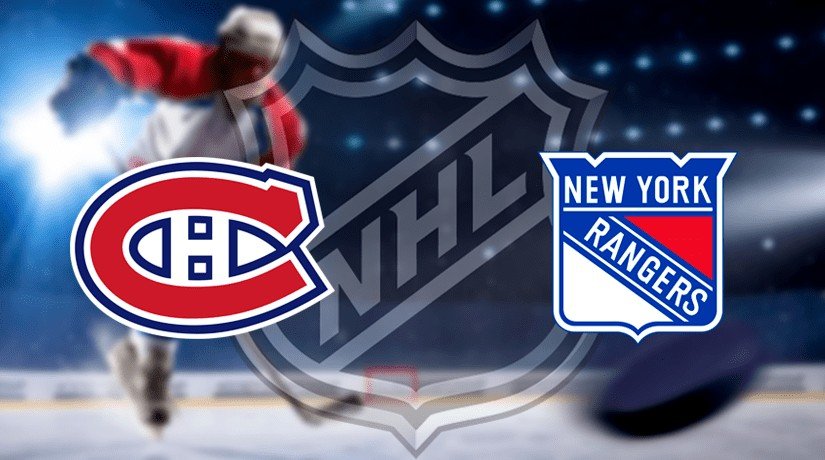 27th Feb 2020
Montreal Canadiens vs New York Rangers Prediction NHL: (North America 27.02/ Europe 28.02)
Montreal within the NHL championship will host a fight with the Rangers, and we, in turn, will give a prediction for this event and try to determine which of the teams is currently stronger.
Montreal Canadiens
Montreal had a few good games and was able to get two victories in three matches. Recall that the team managed to win against Washington (4: 3 OT) and Ottawa (3: 0), but in a home meeting against Vancouver, they still lost 3–4 in overtime. The Hubs decided not to arrange a global sale before the deadline, but yet, it was decided to exchange some hockey players for getting something in return. So Ilya Kovalchuk left (Washington), Nate Thompson (Philadelphia), as well as Nick Cousins (Vegas). All three contracts were coming to an end, so it would be logical to give away these players and get any draft picks. The biggest "jackpot" turned out to be torn for Kovalchuk – the choice in the third round of this year.
This season will be tough to fight for getting into the playoffs for the Canadiens, as they occupy the 12th position of the East and have only 67 points.
New York Rangers
The Rangers caught the courage and won four matches in a row while losing only to the leader of the Eastern Conference, Boston (1: 3). Moreover, "Cops" for the first time in history continued the winning away streak for so long and in two past meetings even sorted out San Jose (3: 2) and the Islanders (4: 3 OT). Also, do not forget that David Quinn's team won over Carolina with a score of 5: 2. The team has already reached the tenth position of the East, and if they get a victory in the upcoming match, they may already be in the playoff zone. Now the gap has narrowed only to five points with the same number of games – 62. In general, the defence of the "blue shirts" is a real passage yard, since the players allow opponents to shoot on goal in huge numbers. And this is not a one-time promo, but a permanent one, which makes the offence work even more productively, and goalkeepers work hard. And something needs to be done with this, although in a short period of time the situation cannot be exactly changed, at least in a drastic way.
Montreal Canadiens vs New York Rangers prediction
In our opinion, the meeting will turn out to be productive since the New York squad prefers to play in offence, not paying much attention to defence. Montreal also likes to play with such rivals and can arrange at least three goals. However, given that the Cops are in great shape, we will bet on them. Our bet is a total of more than 5.5 goals. We also bet on the Rangers' victory with an Asian handicap (0).
Make sure to bet on Montreal Canadiens vs New York Rangers with 22Bet!