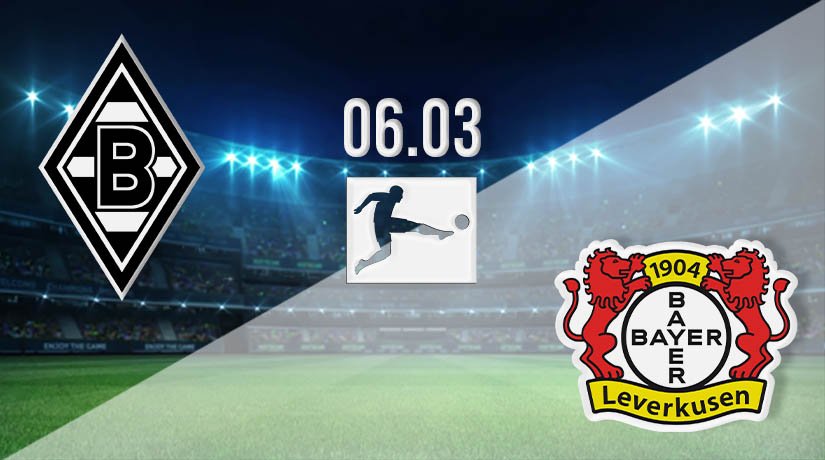 03rd Mar 2021
Borussia Monchengladbach vs Bayer Leverkusen Prediction: Bundesliga Match on 06.03.2021
It has been a disappointing campaign thus far for Borussia Monchengladbach, as they have quickly fell away in the race for European places. Bayer Leverkusen will be looking to increase their Champions League hopes this weekend with a win.
Bundesliga Preview
Bayer Leverkusen remain in a prime position to challenge for a top-four spot this season, but judging by the form that the sides around them have shown, it looks as though one of Borussia Dortmund, Leverkusen or Eintracht Frankfurt will miss out on a Champions League place this season. Leverkusen are at the back of that queue at present as they are five points adrift of fourth-placed Frankfurt, and are also two points behind Dortmund. They will also be away that Union Berlin are hot on their heels, as there are just three points between the sides coming into this round of fixtures in the Bundesliga. The most alarming factor will be Leverkusen's form over recent weeks, as they have gone three without a win, and have won just once in their last six games. They will need to bounce back from the defeat that they suffered last weekend against Freiburg.
Monchengladbach's challenge for a Champions League place this season already looks to be over, as it looks unlikely that they will make up the nine-point difference between themselves and Frankfurt. The German side have been very disappointing recently, as they haven't won in five league games, and have lost three times during that run of form. They will also come into this game having lost back-to-back games, with the most recent of those coming against Leipzig. They were also dumped out of the DFB-Pokal in midweek by Borussia Dortmund, as they suffered a 1-0 defeat.
Borussia Monchengladbach vs Bayer Leverkusen Head To Head
These two sides are very evenly matched, and that is highlighted in the head-to-head record. Monchengladbach holds the narrow advantage as they have won three of the last five, but they have gone two without a win against Leverkusen. Bayer have won the last two games, and have scored a total of seven goals across these two fixtures.
Borussia Monchengladbach vs Bayer Leverkusen Prediction
It's hard to determine what is going wrong at Monchengladbach this season, as they still have a very talented squad. They showed signs of recovery in the cup game in midweek, and that means we could see them getting a draw against Leverkusen this weekend.
Make sure to bet on Monchengladbach vs Leverkusen with 22Bet!