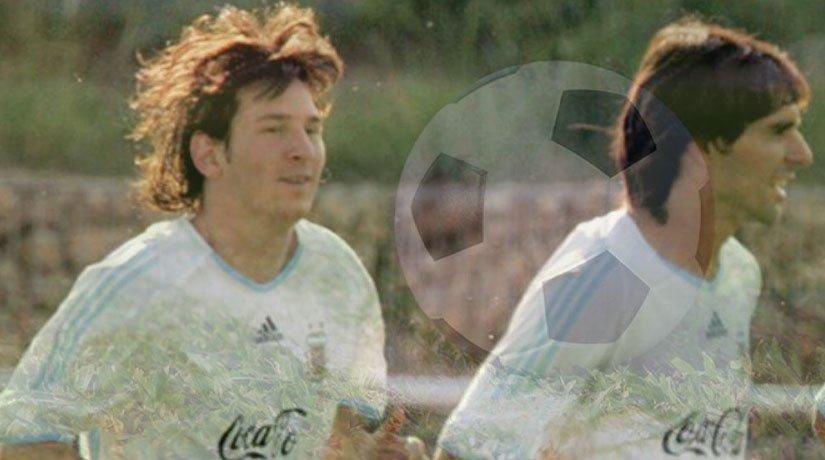 07th May 2020
Messi's Former Teammate Shared Memories of Playing Together
Lionel Messi's former teammate, Roberto Ayala, has shared his impressions about the Barcelona and Argentina star at the beginning of his football journey. Ayala claimed that the globally known football legend was a recluse who rarely spoke and preferred to stay in his bedroom most of the time.
The Legendary Career of Lionel Messi
Messi's football journey started in his early childhood. His father, Jorge, coached a local youth team. At the age of 13, Messi signed a contract with Barcelona on a napkin, as the impressed club director did not have any paper on hand. In 2003, Messi was the top-scoring player of the youth Barcelona team, netting 36 goals in 30 matches.
Throughout his remarkable career, the legendary player was continually receiving offers to switch clubs, including a triple-salary and €150 million bid from Inter Milan. However, despite the large figures involved, Messi stayed true to Barcelona.
Lionel Messi's 16-year career is truly iconic. By the age of 32, he has scored 627 times in 718 matches for the Barcelona team. The football legend has won six European Golden Shoes, six UEFA Men's Player of the Year and four Champions League awards, ten Spanish titles, and more. With such an unbelievable list of achievements, one can hardly argue that Messi is one of the most exceptional football players of all time.
Lionel Messi is one of the first four captains of Camp Nou, as well as the leader of the Argentina team. Together with the national team, Messi has made 161 international appearances during the past nine years.
Roberto Ayala's Memories of Messi
Roberto Ayala shared a dressing room with Messi from 2005 to 2008. Ayala has spoken of Messi as of a person who likes fair and equal treatment. He also mentioned that during the early days of Messi's career, the champion-to-be was mainly silent and would only come out of his room for mandatory training. Ayala added that Messi is a kind person and praised his growth as a leader who is wise with words. He said that it is a significant change to see Messi participate in all the activities, speak to his teammates, and support them before the games.
Ayala also claimed that Messi doesn't just use words to help the team. When playing for the national team, Messi netted 86 goals for Argentina and still will be an inspiration for his country for years to come.
The legendary player and captain suffered defeat in three Copa America finals, as well as during the 2014 World Cup. In 2016, after the penalty loss in the Copa America closing game against Chile, Messi announced that he would quit international football. However, he rescinded that decision and appeared in Jorge Sampaoli's team during the World Cup in 2018.
Unfortunately, that time Argentina experienced a defeat against France. For Messi and the Argentina squad, it meant that they would have to wait until the 2022 tournaments to compete for the international trophy.