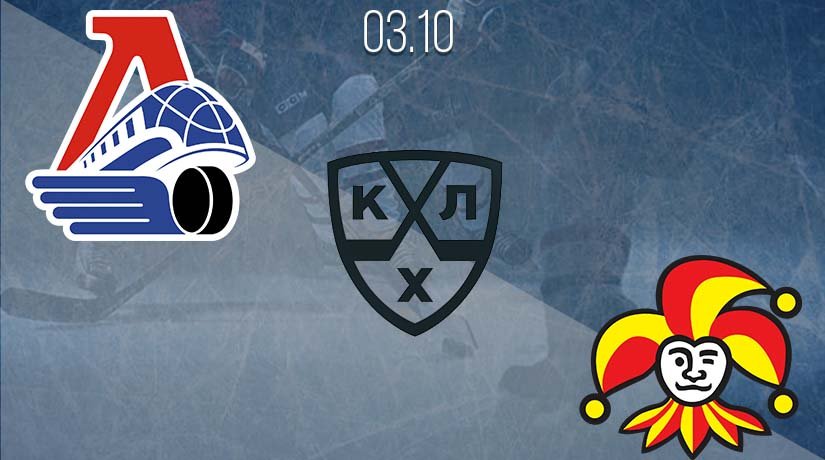 02nd Oct 2020
KHL Prediction: Lokomotiv vs Jokerit on 03.10.2020
On October 3, a regular season KHL game between Lokomotiv and Jokerit will take place. The match will be hosted in Yaroslavl at Lokomotiv's Arena-2000. Let's try to make an accurate prediction from the outcome of this match.
Lokomotiv
In the last two matches of the season, the team from Yaroslavl has been frankly unlucky. They lost to Neftekhimik and Metallurg by a margin of only one goal. With Neftekhimik, Andrey Skabelka's team missed the game. In the game with Mettalurg, they lost in a series of shootouts. So far, there's nothing to worry about, but a couple more games like this and the team will be at the bottom of the table.
Jokerit
The Finns occupy 9th place in the Western Conference, having played only six matches. In comparison, SKA has already played 11 games this season. After three victories, it seemed that the team would be difficult to stop, but Avangard and CSKA beat them without any problems. In the event of a win over Lokomotiv, the team will rise two places in the table. But to enter the top five, they will have to make every effort in the near future.
Lokomotiv vs Jokerit prediction
The teams have played a total 20 matches. Lokomotiv has 8 victories, and Jokerit has won the other 12 matches. The Finns have a slight advantage not only in the number of victories but also in the results of the last five games, in which we see three victories on their account, against only two of Lokomotiv. In the last three matches between these teams in Yaroslavl, Lokomotiv has only beat Jokerit once. The visiting team has excellent chances of winning in this game, as Lokomotiv does not stand out this season.