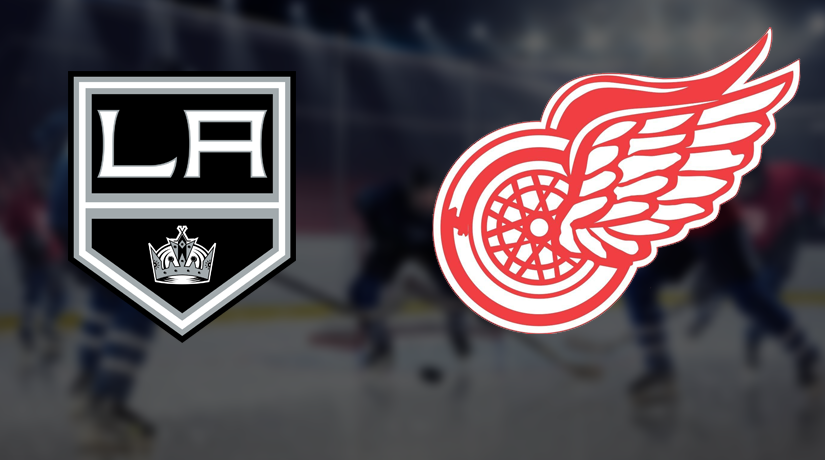 14th Nov 2019
LA Kings – Detroit Red Wings Prediction NHL: (14.11 North America, 15.11 Europe)
This time Los Angeles Kings will host Detroit Red Wings at Staples Center, Los Angeles. This will be the battle of outsiders of the championship, who's going to win this time?
Los Angeles Kings
This team from LA has a fairly aged roster that shone several seasons ago, reached far in the playoff stage and could demonstrate stable hockey. Now the Kings are one of the worst in the championship; their defensive strategy has failed, and they are failing at creating and finishing the scoring chances. Over the last 18 matches, the club scored 46 goals, which is an average of 2.5 per game. In the standings, the team takes the last, fifteenth place; they earned 13 points, which is 8 points short for the playoffs zone. Despite the attempts of the Kings to play defensively, they have the worst score in the conference on conceded goals (67). Their last game on November 13, in it they won against Minnesota with a score of 3: 1 in the home arena.
Detroit Red Wings
Red Wings' play this year was predictable. In the summer, they did not strengthen their roster. As a result, they are on the penultimate, fifteenth line in the Eastern Conference. The team has a lot of problems: a lot of injured players (five hockey players won't be able to help in the upcoming game), very weak attacking potential and difficulties in creating chances, instability in defence and on the goalkeeper line. A team concedes an average of 3.7 goals per game, which is the worst result in the league. And also, the Wings have the most defeats in the regulation (12). In the last match, they won against Anaheim away 3–4 in the overtime.
Los Angeles Kings vs Detroit Red Wings prediction
The clubs have not yet met this season; their last full-time match took place on December 11, 2018, then the Wings won in the home arena with a score of 3: 1. Some interesting facts from the last ten personal matches: they all ended in the regulation. Home status plays a significant role; the home team won seven times, more than five goals were scored in only three games.
The experts propose not to go into the outcomes in this match, as these are the most unstable and weak teams in the entire league. It's worth to consider their poor performance in offence and statistics of personal confrontations. It looks like less than six goals will be scored. The last four games of the Kings were not productive. On average, hosts scored 2.5 goals and guests 2.3. Los Angeles in the home arena will dictate the pace, if everything goes according to their plan, then we will expect the most closed, power and defensive hockey, without the severity and minimum of scoring chances.
Make sure to check out this prediction for Los Angeles Kings vs Detroit Red Wings game.