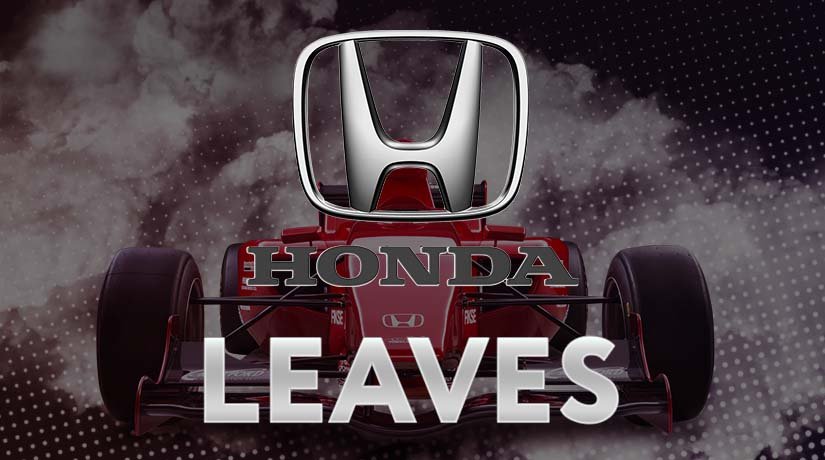 02nd Oct 2020
Honda Announces Leaving Formula 1 after the 2021 season
Today, October 2, 2020, Honda has officially announced a decision to end its participation in the Formula 1 World Championship as an engine supplier at the end of the 2021 season. The corresponding statement was published on the official website of the Japanese company.
Honda resumed participation in F1 in 2015, becoming a power plant supplier for the McLaren team. The Japanese manufacturer initially experienced several difficulties, but since Honda became the engine supplier for the Red Bull and Alpha Tauri (formerly Toro Rosso), their racers have won five times: three last season and two this season.
"To meet the expectations of its fans, Honda will work with Red Bull and Alpha Tauri, continue to fight hard and strive for more victories until the end of the 2021 season," the statement said. 
The press service of the company on the official website explained the decision. 
"The automotive industry is going through a period of a significant transformation that occurs once every hundred years. As such, Honda has decided to strive to achieve carbon neutrality by 2050. This goal will be achieved through the company's environmental initiatives, which are one of our top priorities as a vehicle manufacturer.
Honda will devote corporate resources to research and development of future power plants and technologies, including the production of fuel cell vehicles and electric vehicles.
The knowledge gained in Formula 1 will be used to develop energy technologies. The company will focus on achieving carbon neutrality. To this end, Honda has decided to end its participation in F1."