Leicester vs Man Utd – Saturday 12:30
The Boxing Day actions opens with a bang as two title challengers clash at the King Power Stadium. Leicester City are, once again, holding their own in the fight for a top-four finish and hold ambitions of challenging the likes of Liverpool and Man City for the league crown. They started the week in second place, four points behind Jurgen Klopp's Reds.
Man Utd sit third in the pile with just a point to find to match their hosts but they do have a game in hand over the two sides above them in the pecking order. Could this be the season Man Utd finally mount a credible challenge? They are certainly well placed heading into 2021 and a win over Leicester would send out a serious message of intent to the rest of the division.
Odds on Leicester to win 2.875
Odds on Man Utd to win 2.38
Prediction – Man Utd win
Betting tip – both teams to score @ 3.5
Full prediction for Leicester vs Man Utd HERE.
Bet on Leicester vs Man Utd hereHERE!
Aston Villa vs Crystal Palace – Saturday 15:00
Only two Premier League games kick-off at 3.00pm on Saturday with one of them played at Villa Park where local side Aston Villa host Londoners Crystal Palace. The home team's main aim this season is to avoid regelation and push for a comfortable midtable finish. They are good enough to achieve that and started the week in ninth, unbeaten in three games.
Crystal Palace make this trip also seeking the safety of midtable with hope of repeating the efforts of last season and putting pressure on the Europa League places. The visitors started down in 13th, however, and without a win in three games. Palace took two points from nine available but will see this as a good chance to get back to winning ways.
Odds on Aston Villa to win 1.965
Odds on Crystal Palace to win 3.72
Prediction – Aston Villa win
Betting tip – Aston Villa win @ 1.965
Click hereHERE to bet on Aston Villa vs Crystal Palace!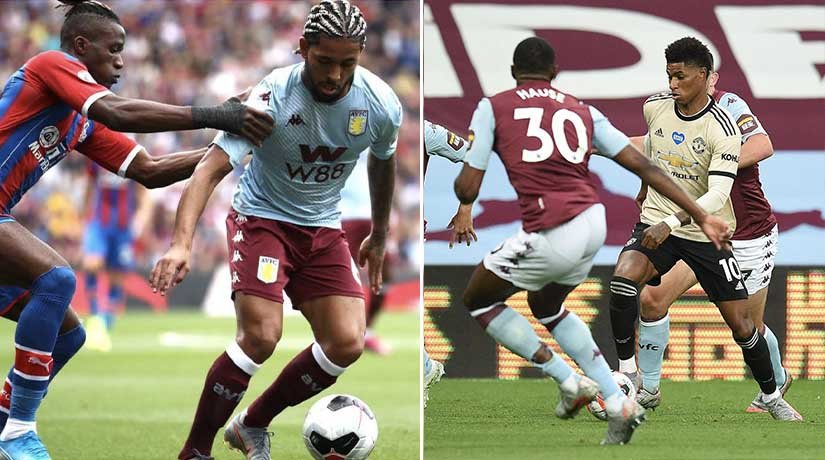 Fulham vs Southampton – Saturday 15:00
The second of the Saturday 3.00pm starts sees us drop in on Craven Cottage where Londoners Fulham aim to cause an upset by defeating Southampton. The Cottagers were promoted from the Championship through the playoffs back in the summer but have struggled to cope at the top tier. Fulham are involved in a battle to beat relegation and went on a four-game winless run, drawing three on the bounce.
Southampton have been performing above expectations so far and are involved in the push for a top-four finish. As unlikely as the Saints playing Champions League football next season might sound the team are in the running and fans can't ask any more than that. The visitors will see this as a chance to add another three points to their tally.
Odds on Fulham to win 3.15
Odds on Southampton to win 2.3
Prediction – Southampton -1 handicap
Betting tip – Southampton win @ 2.3
Arsenal vs Chelsea – Saturday 17:30
This late afternoon kick-off looks to be the pick of the Boxing Day games as a fiery London derby pairs neighbours Arsenal and Chelsea. These sides are no strangers to meeting in competitive action, but their fortunes are quite different this season. The Gunners are stuck down at the wrong end of the table and are in danger of being relegated. Are they too big to go down? Time will tell.
Chelsea are mixing it at the opposite end of the table, pushing for another top-four finish and return to Champions League football next season. The Blues started well but their form has taken a dip in recent weeks, winning only two of their last five and losing back-to-back games. The heat is on Lampard and his men to bag the points.
Odds on Arsenal to win 3.86
Odds on Chelsea to win 1.92
Prediction – Both teams to score
Betting tip – both score and Chelsea win @ 1.92
Read the full prediction for Arsenal vs Chelsea.
Bet on Arsenal vs Chelsea on this page.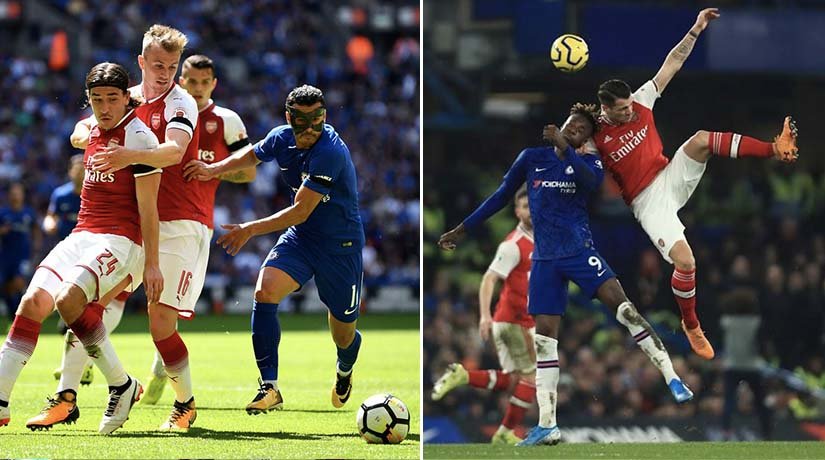 Man City vs Newcastle – Saturday 20:00
The pre-season betting favourites to win the Premier League title are back at the Etihad Stadium where they face off against Newcastle. The Cityzens are on a strong run of form and have thrown themselves into the title picture, sitting hot on the heels of Liverpool and Leicester. They have a game in hand over most other teams in this league and will be keen to score a big win and show they are serious about returning to the top of English football.
Newcastle face the unenviable task of trying to get something at the Etihad Stadium against a star-studded Man City and they are winless in their last two heading into the week, taking one of the six points available. The Magpies are stuck in the bottom half of the table but are good enough to ask questions of their opponents here.
Odds on Man City to win 1.104
Odds on Newcastle to win 23
Prediction – Man City win
Betting tip – Man City -1 handicap @ 1.104
Find the full prediction for Man City vs Newcastle HERE. 
Bet on Man City vs Newcastle here.
Sheffield United vs Everton – Saturday 20:00
It has already been a nightmare season for the Blades, and they look a team destined to be relegated to the Championship. That will come as a surprise to fans who watched their men perform so well last term. Sheff Utd are bottom and winless in their first 14.
Everton have blown hot and cold so far this season but when in the mood they are a match for any team at this level. Three wins on the bounce threw the Toffees into the top-four and they started the week just five points behind league leaders and derby rivals Liverpool. On paper, this looks a winnable match for a side chasing European football.
Odds on Sheff Utd to win 4.28
Odds on Everton to win 1.816
Prediction – Everton win to nil
Betting Tip – Everton -1 handicap
Click hereHERE to bet on Sheffield United vs Everton!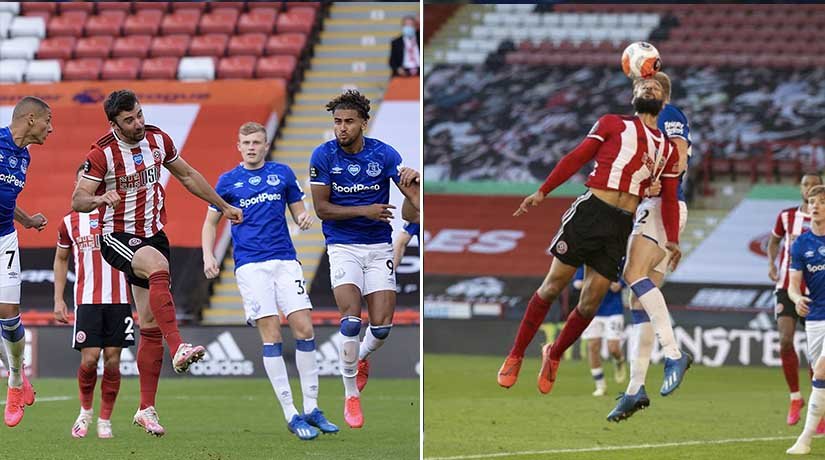 Leeds vs Burley – Sunday 12:00
Leeds have already proven they belong at this level but if the home team are to start climbing the table, they must tighten a defence that conceded 30 goals in their first 14 games. That tally means the Elland Road club have the worst defence in the league and they've conceded five more than bottom club Sheff Utd. Leeds have scored 24, one less than fourth-placed Everton.
Burnley drew at the weekend to extend their unbeaten run to three games with only one loss in their last five. Despite that improvement, they remain in the relegation zone, level with Fulham and safety. Fans hope the Clarets have found their form and can kick on from here.
Odds on Leeds to win 1.744
Odds on Burnley to win 4.2
Prediction – Leeds win
Betting Tip – Leeds win @ 1.744
West Ham vs Brighton – Sunday 14:15
West Ham are back in Stratford as the Hammers battle to continue their impressive start to the season. The Hammers have lost only one of their last five, taken four of the last six points up for grabs. Confidence is high in the camp.
That can't be said for opponents Brighton who are stuck on a miserable winless run and sit dangerously close to the relegation zone. The pressure is building on the Seagulls to stop the rot.
Odds on West Ham to win 2.312
Odds on Brighton to win 3.02
Prediction – West Ham win
Betting tip – both teams to score @ 3.44
Bet on West Ham vs Brighton on 22Bet.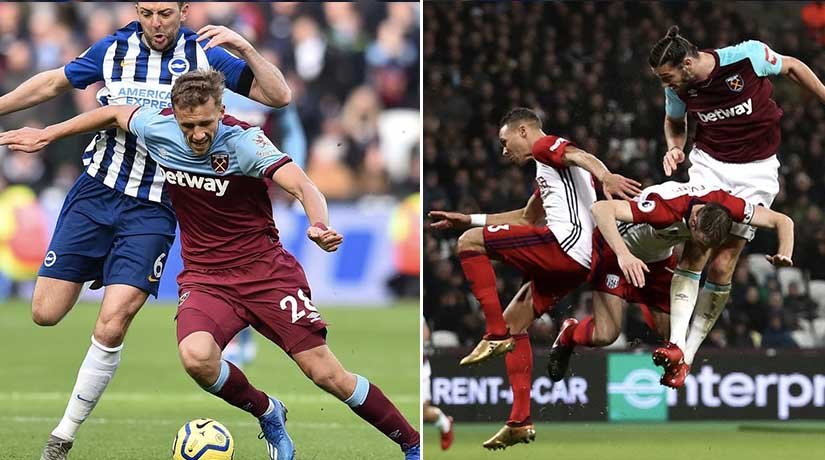 Liverpool vs West Brom – 16:30
Liverpool have their sights set on winning two Premier League titles on the bounce. The early signs suggest Klopp's men are more than capable of doing just that and fans will expect them to beat lowly West Brom with a bit to spare.
West Brom are already staring relegation in the face and are second from bottom after 14 games, having won only once and conceded 29 goals. That will be music to the ears of the Reds attack.
Odds on Liverpool to win 1.104
Odds on West Brom to win 23
Prediction – Liverpool half time/full time
Betting tip – Liverpool -1 handicap @ 1.104
Prediction for Liverpool vs West Brom HERE. 
Bet on Liverpool vs West Bromwich.
Wolves vs Tottenham – Sunday 19:15
The final match of the weekend looks to be a cracker as Wolverhampton Wanderers aim to put a dent in their opponent's title chances. The home team haven't been quite as strong as they were last season, but they are a confident and well-organized bunch who are difficult to break down at home. Wolves won at the weekend but that came on the back of two defeats,
Tottenham are going great guns in the league but are winless in their last three games and have dropped to fifth in the league as a result. The London side followed a draw with two defeats on the bounce and have six points to find to match leaders Liverpool who have been consistent during December. Tottenham must put a halt to their poor run and make a welcome return to winning ways. The pressure is on.
Odds on Wolves to win 3.54
Odds on Tottenham to win 2.115
Prediction – under 2.5 goals
Betting tip – Harry Kane first goal
Full prediction for Wolves vs Tottenham HERE. 
Bet on Wolves vs Tottenham hereHERE!