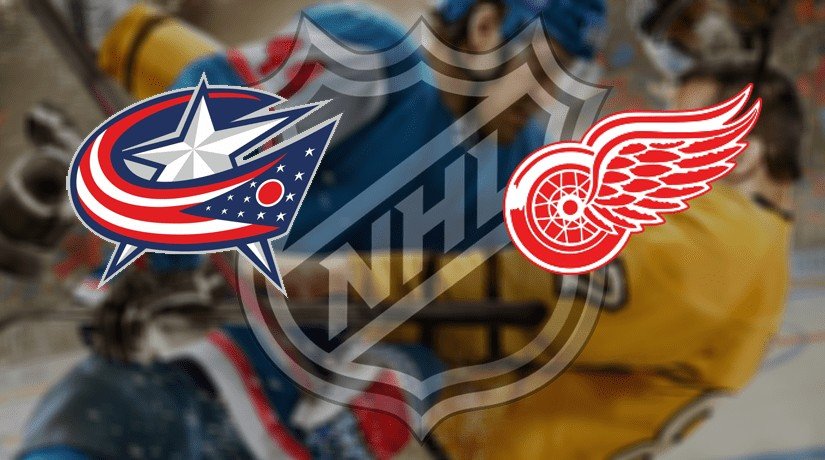 07th Feb 2020
Columbus Blue Jackets vs Detroit Red Wings Prediction NHL: (North America 07.02/ Europe 08.02)
In another game day of the NHL, we will witness a contest, which will bring together teams such as Columbus Blue Jackets and Detroit Red Wings. Will the Jackets extend the unbeaten run to three meetings? Or will the Red Wings find the strength within themselves and be able to compete against the strong opponent?
Columbus Blue Jackets
The Jackets did not start the regular season very well, but over the past two months, they have gained tremendous shape and are now claiming to be in the playoffs. To date, they are based on the 6th line in the standings of the Eastern Conference, earned 67 points. In 9 last confrontations, Columbus suffered only one defeat, and these were outside the regulation. They lost to Buffalo Sabres away (1-2). It is worth noting that the squad of John Tortorella has a weak implementation of the scoring chances, so their entire game is built from the defence, all the stress is on the goalkeeper line. They prefer acting on counterattacks, and such tactics are suitable for this team as we can see by their results.
Detroit Red Wings
Detroit is an outsider of this championship, and this team practically loses to everyone. This season, they got the least points – 30. At the moment, they are located on the last, 16th line in the standings of the East. Jeff Blashill's men have the weakest roster in the league, there is no absolutely any efficiency in the offence, while they can not do anything in defence, conceding a huge number of goals. In the last match, they were leading three goals against the Buffalo Sabres, but in the third period, they managed to give the initiative and allowed the opponent to equalize. In the end, they won after a series of shootouts, but they were just lucky that their opponent played without the leading goalkeeper.
Columbus Blue Jackets vs Detroit Red Wings prediction
In the Eastern Conference, there is now a fierce struggle for getting into the playoffs stage. Columbus is in incredible shape, as evidenced by its last results. It's hard to believe that they will miss the opportunity to earn easy points against an outsider of the league. Also do not forget that Detroit had a difficult match against Buffalo, in which they used a lot of energy. The Red Wings have never been famous for good physical fitness, so they are unlikely to be able to withstand such loads. Besides, they will have a second goalkeeper at the net.
Based on all of the above factors, we propose to bet on the victory of the Blue Jackets.
Make sure to bet on Columbus Blue Jackets vs Detroit Red Wings with 22Bet!