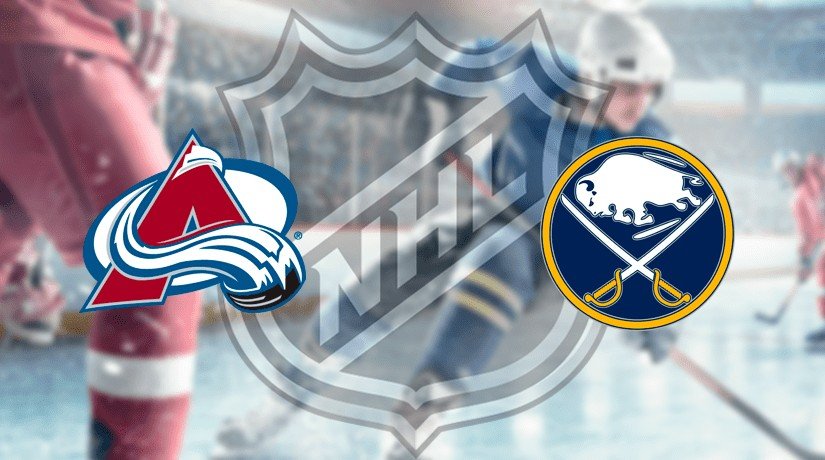 26th Feb 2020
Colorado Avalanche vs Buffalo Sabres Prediction NHL: (North America 26.02/ Europe 27.02)
In the next game day of the NHL, Colorado at home will play against Buffalo, and we will make a prediction for this contest. Will the hosts get the fourth consecutive victory? Look for the answer further.
Colorado Avalanche
Colorado won three games in a row and looked great in defence. Recall that the team defeated the Islanders (3: 1), Anaheim (1: 0) and Los Angeles (2: 1 SO). In all games, the Avs conceded no more than one goal. We also note the actions of Pavel Francouz at the net, who even managed to arrange a shutout. At the moment, the team of Jared Bednar is in the second position of the Western Conference but still has a chance to fight for leadership, because the team is only three points behind St. Louis.
The Avalanche this season gathered a good team that is quite capable of once again raising the team to the top, almost 20 years after the last trophy won. Management was even more convinced of their serious intentions during the recent deadline. The team has strengthened its roster with very high-quality players.
Buffalo Sabres
The Sabres do not stop to please their fans with results and even retains the theoretical chances of getting into the playoffs. Now, by the way, the team has 66 points and is in the 12th position of the East. After a major defeat from Ottawa (4: 7), the Sabres managed to deal with Pittsburgh (5: 2) and beat Winnipeg (2: 1) in the home arena.
Recently, Ralph Krueger's men have shown excellent results and usually do not leave the place without three goals. Winning this game will help the team continue to climb the tournament ladder, as well as extend their winning streak.
Colorado Avalanche vs Buffalo Sabres prediction
We believe that Colorado at home can efficiently deal with Buffalo. Firstly, the Avalanche have significant superiority in face-to-face meetings with their counterparts. Secondly, the hosts are now playing disciplined defensively, and even for the Sabres, no matter in whatever condition they are, it won't be very easy to pass defensive fortifications. The teams have already crossed paths in the current draw of the regular tournament once. Colorado hockey players won the victory in this match. They acted as guests; however, this did not stop them from winning with a score of 6: 1. Our prediction is the victory of Colorado in the regulation.
Make sure to bet on Colorado Avalanche vs Buffalo Sabres with 22Bet!