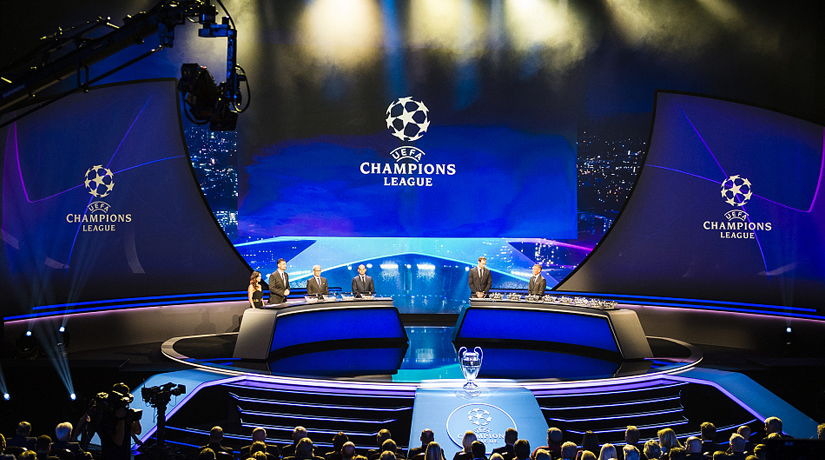 16th Dec 2019
Champions League 2019/20 Last 16 Draw Recap & Fixtures
The draw of the Champions League last 16 took place in Nyon this Monday and we finally know what to expect from Europe's biggest tournament this season.
Make sure to check out the Europa League last 32 draw as well!
Here is the draw in full:

Clash of the season
There is no doubt that the most nail-biting match is Real Madrid vs Manchester City. Pep Guardiola and his squad will travel to the Bernabeu for a clash that will surely keep us glued to the screen for 90 minutes.
This is also the first competitive game between multiple Champions League-winning bosses Zinedine Zidane and Guardiola and we cannot wait.
Considering Man City's dubious record on the road in the competition, we predict a tough, but certain win for Real Madrid.
Oh, Bayern…
Frank Lampard returns to Allianz Arena, this time as manager. He captained Chelsea as they broke Bayern Munich's hearts to win the trophy in the same stadium back in 2012.
Ferocious Bayern will put up a fight for revenge. We predict a win for the Bundesliga giants, but one never knows with Chelsea…
Fun fun fun
Other gems include reigning champions Liverpool's visit to Wanda Metropolitano for what promises to be a beautiful game of football against Atletico Madrid.
Thomas Tuchel returns to Dortmund, this time as manager of PSG.
Jose Mourinho is back in the Champions League, as Tottenham face current Bundesliga table toppers, RB Leipzig.
Put it in your calendar
Last-16 first legs
18th of February: Borussia Dortmund vs PSG, Atletico Madrid vs Liverpool
19th of February: Atalanta vs Valencia, Tottenham vs RB Leipzig
25th of February: Chelsea vs Bayern Munich, Napoli vs Barcelona
26th of February: Real Madrid vs Manchester City, Lyon vs Juventus
Last-16 second legs
10th of March: Valencia vs Atalanta, RB Leipzig vs Tottenham
11th of March: PSG vs Borussia Dortmund, Liverpool vs Atletico Madrid
17th of March: Manchester City vs Real Madrid, Juventus vs Lyon
18th of March: Bayern Munich vs Chelsea, Barcelona vs Napoli
Make sure to bet on Champions League 2019/20 with 22Bet!