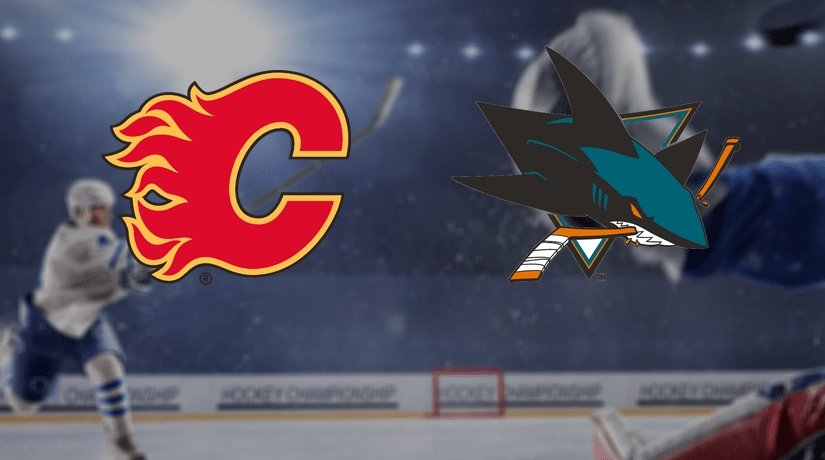 04th Feb 2020
Calgary Flames vs San Jose Sharks Prediction NHL: (North America 04.02/ Europe 05.02)
Calgary will host another NHL game where the team will face San Jose Sharks. This contest promises to be very exciting and vital for both participants. Is it possible for the Flames to gain victory in the upcoming confrontation?
Calgary Flames
Calgary is located on the seventh line of the Western Conference and has 60 points in their asset. This is a good result, especially when you consider what results the team is currently demonstrating. The Flames lost to Ottawa (2: 5), St. Louis (4: 5 SO) and Edmonton (3: 8), although they also beat the Oilers away on shootouts – 4: 3.
The second match with the Oilers turned out to be genuinely spectacular because there were a lot of fights and battles, as well as dangerous moments, but still, the hosts failed to win back eight goals. The team urgently needs to do work on errors precisely in terms of defensive actions. Calgary is extremely unstable, as the last matches vividly testify. The team can beat a rather strong opponent as a guest, and then literally immediately lose to the same rival on their own ice.
San Jose Sharks
If Calgary is in the playoff zone, then San Jose can only dream of it, because they are in the 13th position of the Western Conference and have only 48 points. After defeating Anaheim (4: 2), the Sharks managed to lose two games in a row. Recall that they lost to Vancouver (2: 5) and Tampa (0: 3) on their ice. In the game with Tampa Bay Lightning, the team acted too bluntly, lacking creativity. On the road, the team's statistics are also not impressive, because they won only eight out of 25 matches. San Jose managed to win only one of the last six games, and all the rest were lost in the regulation.
Calgary Flames vs San Jose Sharks prediction
San Jose does play poorly away this season and rarely celebrates success. Calgary, unlike the opponent, is fighting to stay in the playoff zone; therefore, this team is more motivated for the remaining matches. Also, based on the fact that matches between clubs usually take place with five or more goals, we should bet on the high totals. Our prediction is the victory of Calgary + total over 4.5 goals.
Make sure to bet on Calgary Flames vs San Jose Sharks with 22Bet!