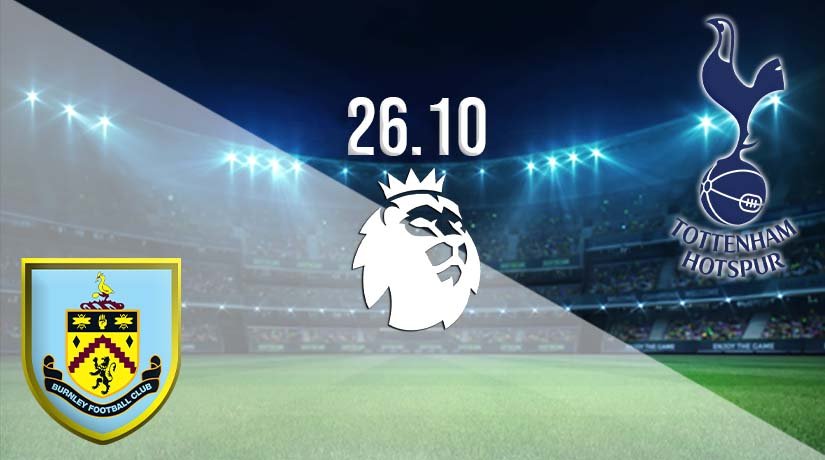 23rd Oct 2020
Burnley vs Tottenham Hotspur Prediction: Premier League Match on 26.10.2020
It has been a difficult start to the season for Burnley this term, and they already look as though it could be a long season for the club. They will face a stern challenge this weekend as they face Tottenham Hotspur.
Premier League Preview
Burnley's long stay in the Premier League could come to an end this season if the first weeks of the season are anything to go by. The Clarets have been struggling to get a first win of the season as they have lost their of their four fixtures. That run of form means that they will go into this weekend's action in the bottom three of the league. Only Sheffield United and Fulham are in worse form that Burnley at present, as they have lost their last three games of their last four in the Premier League.
Their most recent defeat was a damaging one on the road against Newcastle United, but they looked much more solid in their last fixture against West Bromwich Albion. The two struggling sides played out the first 0-0 draw of the season in the top-flight in England, with the emphasis of both sides being on not losing the match.
Tottenham's away form has already been much better than their home form this season, as both of their wins this season have come on the road. They have scored eleven goals in these two outings, with six of those coming in their last away game against Manchester United. Spurs will be looking to get back to winning ways in the league having stunningly drawn last time out against West Ham United. Spurs were dominant in the first half and led 3-0, before they squandered their advantage in the final ten minutes. They recovered from that disappointment by beating LASK in their Europa League opener on Thursday night.
Burnley vs Tottenham Hotspur Head To Head
Burnley's last win in this fixture came back in the 2018-19 season as they won 2-1 at Turf Moor. Since, then there has been one win for Spurs and one drawn match between the sides. The drawn result was the most recent fixture.
Burnley vs Tottenham Hotspur Prediction
Tottenham's away form is a huge indicator that gamblers should be betting on the away team in this fixture. Burnley's form has been concerning, and that will mean a routine win for Tottenham.
 Make sure to bet on Burnley vs Tottenham Hotspur with 22Bet!