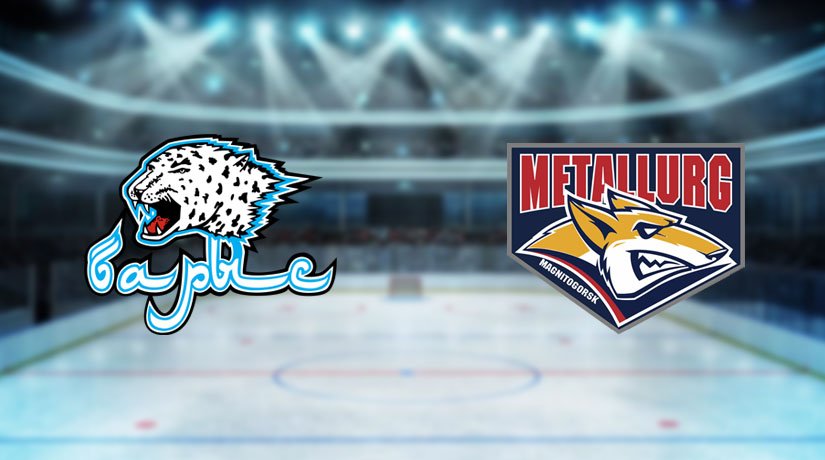 15th Jan 2020
Barys vs Metallurg Mg Prediction KHL: 16.01
In another KHL contest, Barys from Kazakhstan will host Magnitogorsk Metallurg. We have prepared another quality prediction for this match. First, let's see how the teams played lately.
Barys
Barys continues its home series, in which they already played three games. First, the team from Kazakhstan lost to Avangard with a score of 0: 3, but after they beat Lokomotiv (4: 3 OT) and Salavat Yulaev (5: 3). In general, now the wards of Andrei Skabelka have a complicated series, but they can cope with it quite confidently.
In the Eastern Conference table managed to get closer to the Avangard at a distance of one point, but Omsk has games in stock. A serious struggle has now unfolded between the teams for victory in the Chernyshev division and, accordingly, for the second line in the Eastern Conference.
Metallurg Mg
The Magnitogorsk team spent the last match in Chelyabinsk, where it fought with their principal rival – Traktor. The meeting turned out to be quite boring, but for the "foxes" it was also a losing one – the hosts won with a score of 2: 1.
Metallurg continues to fight for the best positions in the conference, occupying the sixth line. There are practically no doubts that Ilya Vorobyov's wards will be in the top eight according to the results of the regular season. But there are significant doubts that the team will be able to get the advantage of the home ice – the leading four are almost guaranteed.
Barys vs Metallurg Mg prediction
Metallurg lost in a principal match, where they could easily take two points, after all, Traktor is not such a difficult opponent. Now guests clearly want to rehabilitate themselves. Besides, Barys does not perform very well in the home arena. The game most likely turns out to be defensive with low totals, and Barys is likely to win it, possibly, considering overtime and shootouts.
Make sure to bet on Barys vs Metallurg Mg with 22Bet!