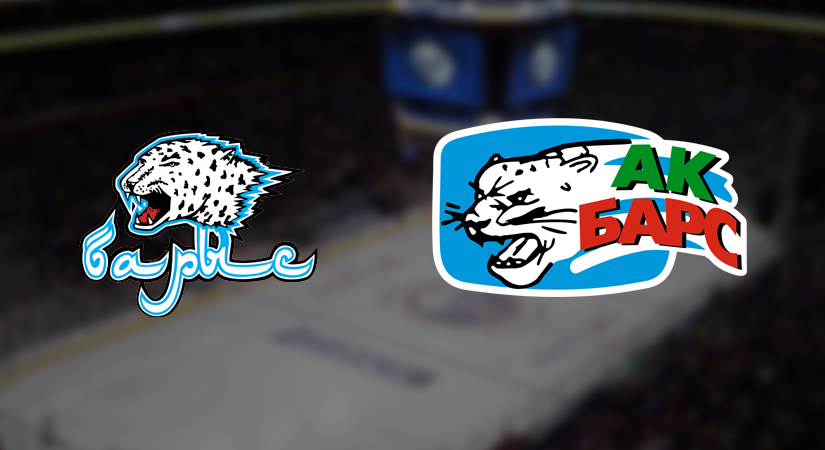 21st Nov 2019
Barys vs Ak Bars Prediction: KHL Match on 22.11.2019
On November 22, KHL fans will get a chance to see the game between Barys and Ak Bars, who are showing some top performance this season. The match will be held in Kazakhstan. Will guests be able to confirm the status of the championship leaders? Let's find out!
Barys
Barys today is located only at the 4th line in the standings of the Eastern Conference. The team is 8 points behind the leader, and only behind Salavat Yulaev due to additional characteristics, having two matches in reserve. In general, the season for Skabelka's men this season is developing relatively well, but in the last rounds they slowed down a little.
The Kazakh club cannot win at the regulation already in 12 consecutive matches. During this period, the team tied nine times and in 4 cases squeezed the opponent in overtime. It should be noted that Barys's offence is one of the worst in the conference. Only the main outsiders of the conference scored less – Amur and Tractor. At the same time, the best scorer of the Kazakhs Starchenko earned 18 points.
Ak Bars
This season, Ak Bars is the most stable club not only in the East but in the entire KHL. The team leads the conference standings with three lead points and two games in reserve. In 27 matches, the Kazan club secured 20 victories and lost only five times in regular time and once in overtime. Even the owner of the Gagarin Cup CSKA can not boast of such a confident game; they have nine losses.
In addition to the clear leadership in the standings, Kvartalnov's squad can boast of the best offence and the best defence in the KHL. They hit the opponents' goal 84 times and conceded just 45 goals. Ak Bars achieved this result thanks to a well-coordinated team game because at once six players of the club made more than 15 effective actions. The best among them is Patrice Cormier, he scored eight goals and assisted partners ten times.
Barys vs Ak Bars prediction
Barys today is not in good shape. The Kazakh club cannot win in regular time for 12 matches. Ak Bars, on the opposite, are in good shape and crushing everyone in their path. Teams won six games from the last seven and, according to experts, will not lose in this match either. This game may end in overtime or shootouts because Barys is capable of getting at least one point in front of their fans.
Make sure to bet on Barys vs Ak Bars with 22Bet!