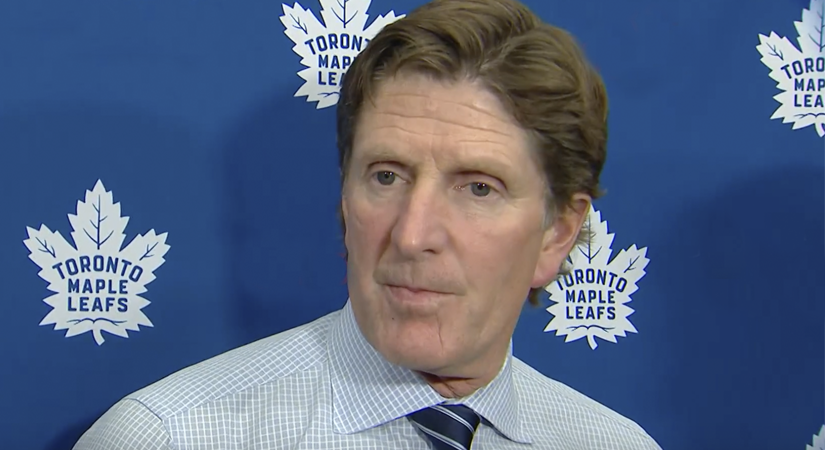 22nd Nov 2019
Babcock fired as a head coach of "Maple Leafs"
The management of the Toronto Maple Leafs decided to dismiss Mike Babcock from the position of head coach, the club's press service said on the official Twitter page. The corresponding statement was made by the president of the club, Brendan Shanahan.
After 23 matches of the regular season, Canadians occupy only 10th place in the standings of the Eastern Conference, with an asset of 22 points. At the same time, Toronto has already lost six games in a row with a total score of 15:26.
Babcock was the highest-paid NHL coach. During his coaching career, he won the Stanley Cup, led the Canadian national team to victory at the Olympic Games (twice) and at the World Championship. Babcock is the only head coach in history to become a member of the Triple Golden Club, led Maple Leafs in 2015.
The new mentor of Toronto will be Sheldon Keefe. The specialist spent the last five seasons as a coach at the Toronto Marlies – the Leafs' farm club in the American Hockey League. Under his leadership, Toronto Marlies twice became the winner of the AHL regular championship (in 2016 and 2018), and in 2018 won the Calder Cup. This season, the Marlies have won ten matches out of 15 (10-2-2-1) and sit at the first place in the AHL Northern Division.
Sheldon Keefe has already made a significant contribution to shaping the future of the Toronto Maple Leafs. Now he has a chance to make a difference at the big scene.