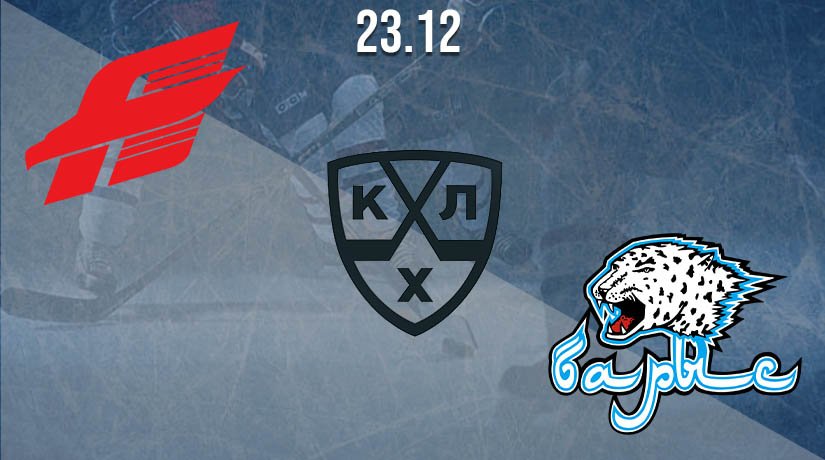 22nd Dec 2020
KHL Prediction: Avangard vs Barys on 23.12.2020
On December 23, Avangard will host Barys as a part of the KHL regular championship. Will the hosts be able to cope with the opponent in regular time format? Our experts have prepared their predictions for this game.
Avangard
Avangard, after a pause, defeated Kunlun Red Star (5-1). True, it cannot be said that everything was very easy for Bob Hartley's club in this game. The powerplay special team made the result. The team scored four goals when playing on the powerplay.
The team from Omsk strengthened its position in second place in the Eastern Conference standings. Andrei Stas and Nail Yakupov will not play in the next game.
Barys
Barys has gained great shape. They have won seven of the last eight meetings. After a pause, Andrei Skabelka's team dealt with Kunlun Red Star (2-1 OT) and Torpedo (3-2 OT). These successes made it possible to gain a foothold in the East's eighth position, but compared to its competitors, the team played four matches less.
Viktor Svedberg continues to recover from injury with Barys.
Avangard – Barys prediction
In the game with Torpedo in the third period, Barys frankly got hooked, but the team leaders' skill in overtime was decisive. We believe that Avangard is deservedly the favorite of the match. In many ways, this meeting's result will depend on whether the Omsk team will play better in equal compositions. If so, then they will earn two points without any problems. Otherwise, guests may have chances of getting caught. We offer to bet on Avangard's victory with a small negative handicap, having weighed all the pros and cons.