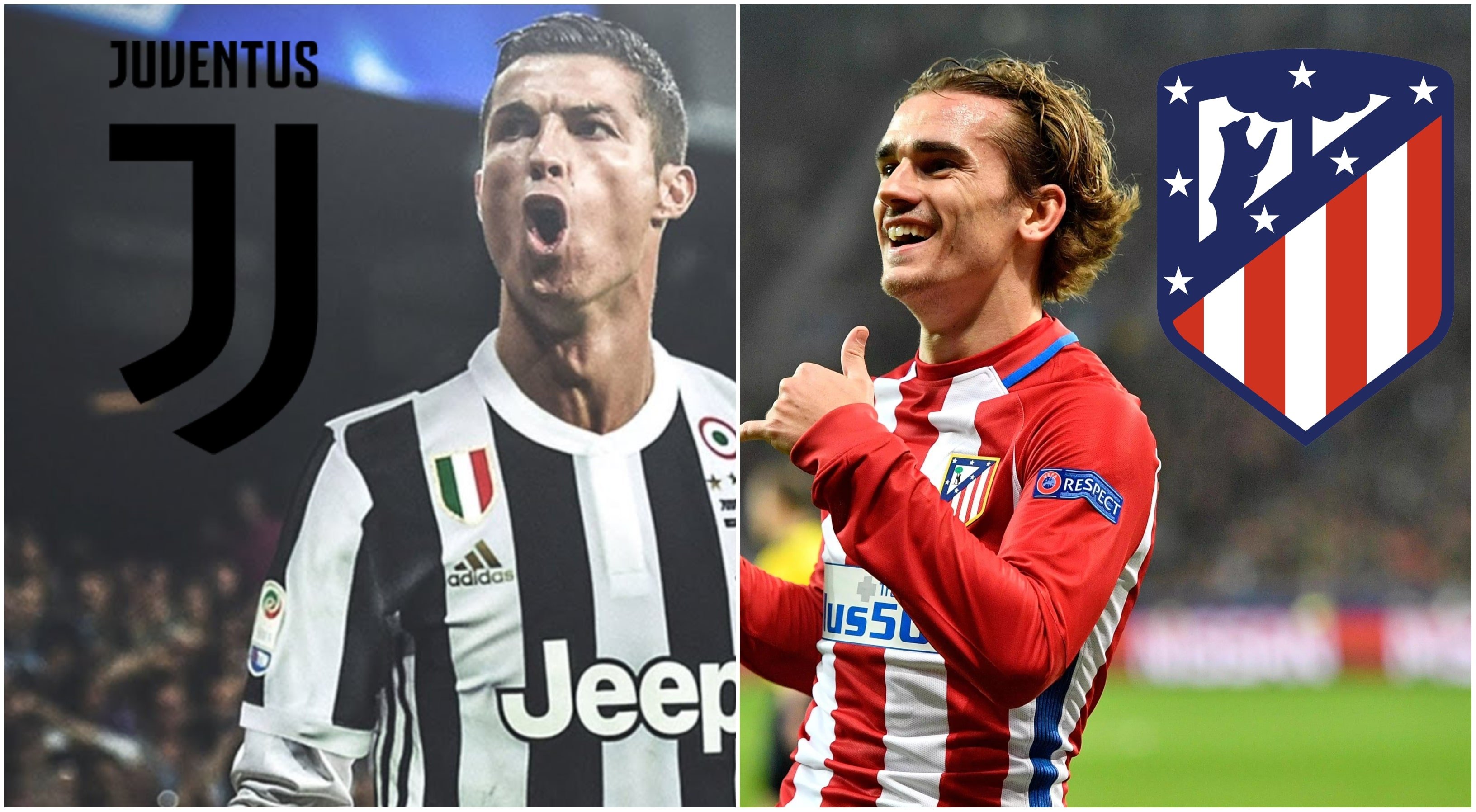 13th Sep 2019
Atletico Madrid vs Juventus Prediction: 18.09.2019 Champions League
Atletico Madrid and Juventus meet each other in the UEFA Champions League Group D in the first game week on September 18th. Both clubs are motivated to achieve great results, so the game at the Wanda Metropolitano, Madrid is going to be a highly competitive game. Check out our prediction for the game down below.
This match is a chance for each of the teams to take control of the league group at the very beginning. It's likely that the winner will find it easier to complete the remaining fixtures.
Atletico Madrid and Juventus Preview
The Spanish club clearly understands that winning this match will give them an advantage. That would continue the club's five-game winning run at their home ground in the competition.
It seems that Atletico Madrid are difficult to defeat at their stadium, as no one could do this in their last five home games that, by the way, were against pretty strong opponents, including Juventus, Roma, Borussia Dortmund, Club Brugge, and Monaco.
Both teams have experienced various changes since their last meeting in the 16th round in the competition last season, but Atletico Madrid play quite confidently on their ground, which gives them an advantage. Moreover, they have been undefeated in their last 18 home battles in the competition, and their last loss was to Chelsea in 2017.
It is true that a couple of core players have left the club, but the new ones are now in the squad, including M. Hermoso, J. Felix, M. Llorente, and others.
Atletico Madrid and Juventus Predictions
During the summer transfer window, Juventus have added M. Ligt, C. Romero, L. Pellegrini, and other well-known players to the team, so the chances are that the club will show better results this season compared to the previous one. However, the team has been defeated twice in their last three away matches in the competition by Young Boys with a 2-1 score and Atletico Madrid with a 2-0 score. Now, they are on a three-game winless run on the road. Seeing Atletico's track-record, their much more likely to win.
Betting Odds
Atletico Madrid have shown good defensive skills by preventing their opponents from scoring at their ground in the competition; however, Juventus will likely try hard to show great results. According to the odds, the victory of the home team comes at 8/5 odds, while it is 17/10 on the win by the visitors.
Check out other Champions League odds on 22Bet.