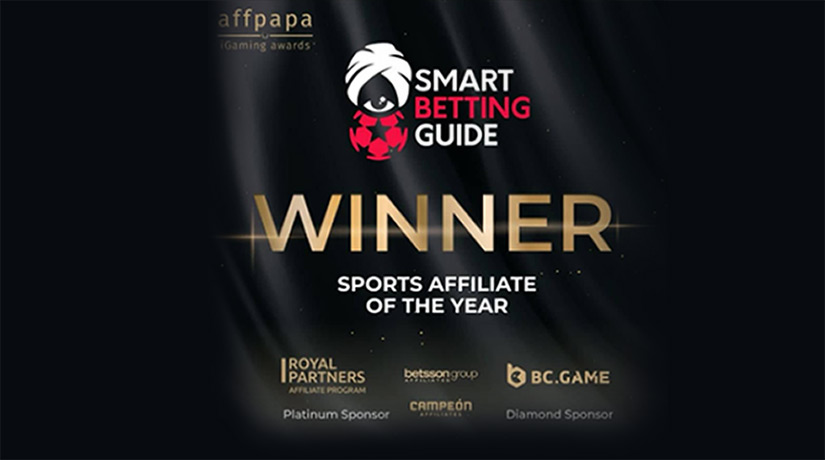 01st Aug 2022
AffPapa iGaming Awards 2022 Winners – Smart Betting Guide Success Story – Sports Affiliate Of The Year
The AffPapa organization is a platform that provides information about other companies and sites related to iGaming. They recently compiled submissions for 20 distinct awards, highlighting affiliates as well as operators from around the world who have been making impressive strides in this field over recent years  It's not just one or two winners though – there are many categories where you can find your favorite competitors listed among all those honored participants!
The AffPapa iGaming Awards 2022 have come and gone, and we are excited to introduce the winner of "Sports Affiliate Of The Year" category!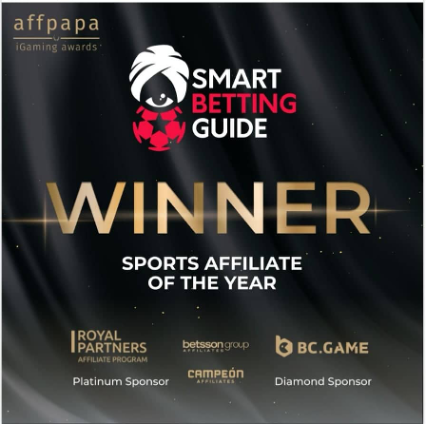 Smart Betting Guide  –  Sports Affiliate Of The Year
The Smart Betting Guide affiliate was named Sports Affiliate Of The Year at the 2022 AffPapa iGaming Awards, and we could not be more thrilled! This affiliate covers all things betting, from first-time betting guides and company reviews to comparisons and analyses to help the players navigate through it all. They are a valuable resource for any bettor, novice, or expert alike, and we are proud to have them as part of our community. Smart Betting Guide provides an invaluable service to the sports betting industry, and we are honored to have them as our partners.
Smartbettingguide.com project was founded in 2019 by a group of experienced sports bettors and poker professionals who wanted to share their knowledge with the world. Since then, they have become one of the most trusted sources of information for sports bettors of all levels. They offer comprehensive guides on everything from how to place a bet to where to find the best odds, and their team of experts is always on hand to provide advice and support. Smart Betting Guide is the perfect partner for any sports bettor, whether you're just starting out or a seasoned pro!